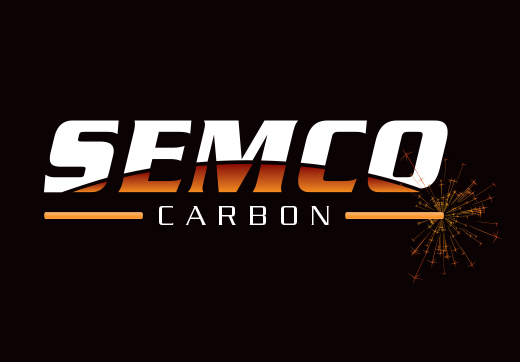 To understand the myriad applications and benefits of working with graphite, it's important to have a clear understanding of the material we are working with. So, what is graphite?
When we talk about graphite in most industrial applications we are discussing synthetic graphite. Synthetic graphite is the crystalline form of carbon. Synthetic graphite is a man made material that is extremely resistant to high temperatures and acidic or basic solutions. Graphite can be engineered to obtain specific properties such as density, electrical resistance, hardness, porosity, compressive strength, flexural strength, coefficient of thermal expansion and thermal conductivity.
Typically graphite is produced from petroleum coke which is heated to incandescence, which drives off many volatiles. The coke is then crushed and ground to specific particle sizes dictated by the final grade. The coke powder is mixed with coal tar pitch and other additives which act as a binder. This mixture can be extruded or molded into desired blocks and rounds. There are various methods of producing synthetic graphite shapes. The most commonly used methods are extrusion, compression molding and isostatic molding.
Once the "Green" or raw carbon blocks are molded they undergo an extended baking cycle to convert the pitch into solid carbon. This process may take up to 60 days and is carefully controlled to prevent the material from fracturing.
Once the baking cycle is complete the "Baked Carbon" is ready for the final process of graphitization. The conversion to graphite from baked carbon takes extremely high temperature. The temperature normally required for complete graphitization is 5,000 degrees Fahrenheit or higher. This temperature is typically reached in a controlled atmosphere induction furnace. An added benefit of the extremely high temperature is the expulsion of most of the impurities.
The result of the final graphitization process is a solid graphite block or round made up of graphite particles held together by the converted binder. The characteristics of the graphite are dictated by the recipe used which will specify the particle size, type of coke, final porosity, additives, and method of molding.
Typically extrusion is used to produce larger particle size (0.030-0.060") material which is used as a general purpose material. While isostatically molded graphite is composed of extremely small particles (4-10 micron). The isostatically molded graphite takes much longer to manufacture due to the fact that it takes extra steps to mill the raw materials to a very fine and consistent powder prior to molding.
Typically extruded graphite is less than half the cost of the higher cost isostatically molded graphite, but the price difference reflects the characteristics obtained as the isostatically molded graphite has very low porosity, high density, consistent resist and high strength.