Electroplating - Graphite Products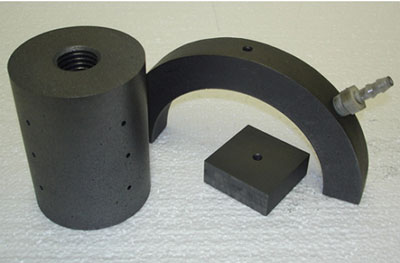 We produce customer-designed graphite components for the electroplating industry.
Semco Carbon has created graphite anodes and cathodes to customer-specified configurations for decades. If you have a special process or need to discuss the suitability of graphite materials to your electroplating needs, we can help.
Synthetic graphite's natural resistance to acidic and basic solutions can be enhanced through the use of specific impregnations. Call us for a specific grade and additive recommendations.