About Us - Graphite Machining, Components, Products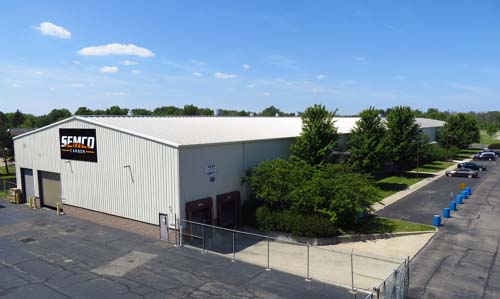 Four decades of experience. Specialized knowledge. Personalized service.
Semco Carbon began custom graphite machining services in 1971, and we've been growing ever since, producing client-specific components for a broad range of industries. Because we work exclusively with graphite and carbon composites, large production quantities are never a requirement when our clients place an order. That means we can handle small-run jobs such as prototype or repair work with only a $250 minimum order requirement. Additionally, we are able to both manufacture and maintain inventory for clients who may have limited warehouse space.
We offer our clients more than just know-how and mastery of graphite and carbon machining. We also come to the table with a long tradition of superior customer support. Semco clients have come to expect reliability, quality products, on-time delivery, and hands-on selection of the best graphite materials for their specific applications. Our diverse capabilities matched with our exceptional customer service make us as unique as the problems we solve for clients.
All products are shipped from our 45,000 square foot facility in Lorain, Ohio which is conveniently located 25 miles west of Cleveland, providing easy access from both interstate 90 and the Ohio Turnpike.