DIAMOND TOOLING MANUFACTURING
Semco Carbon has over 40 years of experience collaborating with diamond tooling manufacturers.
With decades of experience producing all of the graphite and carbon/carbon components used in the process of manufacturing industrial diamond tooling, Semco Carbon is the leader in precision CNC ground graphite punches, die sets, and resistance heaters.
We specialize in custom punch configurations and process analysis.
ELECTROPLATING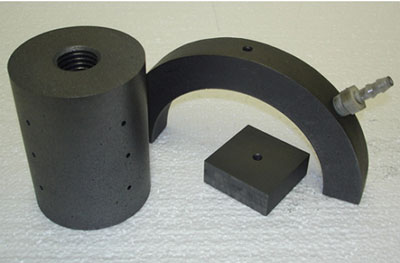 We produce customer-designed graphite components for the electroplating industry.
Semco Carbon has created graphite anodes and cathodes to customer-specified configurations for decades. If you have a special process or need to discuss the suitability of graphite materials to your electroplating needs, we can help.
Synthetic graphite's natural resistance to acidic and basic solutions can be enhanced through the use of specific impregnations. Call us for a specific grade and additive recommendations.
HEAT TREATMENT
Custom Graphite Furnace Fixtures and Resistance Heaters for Ultra-high Temperature Hot Zones.
To manufacture quality resistance heating elements and furnace fixtures, you need the correct graphite grades, the right manufacturing equipment, the skill set of competent personnel, and the knowledge to put them all together.
We have everything in our production facility to produce the parts you need and verify the correct resistance. You want your graphite hot zone to be reliable, and we can help you maintain that condition with our expertly manufactured furnace fixtures and resistance heaters.
INDUCTION FURNACES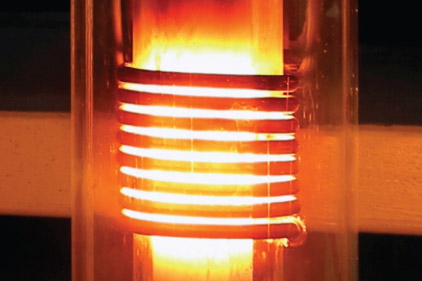 Semco Carbon knows specialty induction furnaces.
We have a focus on customers who operate ultra-high temperature material conversion furnaces, where quality graphite components are critical. With experience totaling thousands of man hours, we have solutions to many of the problems that affect these systems, such as premature SIC ring fatigue or cracking and component failure. This wealth of experience, essential to our ability to customize solutions for each client, makes Semco Carbon a leader in manufacturing the highest quality components for your induction furnaces.
METAL CASTING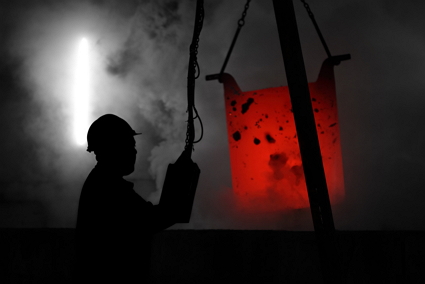 Semco Carbon offers a comprehensive product line of graphite and carbon foundry products.
We serve customers from smaller custom melt shops to large commodity casters.
Semco Carbon produces machined graphite components including crucibles, pouring troughs, and static, ingot, and centrifugal molds. We also produce premium foundry materials such as hot topping carbon riser additives to serve the ferrous and non-ferrous molten metals industries.
PRECIOUS METALS
Semco Carbon produces complex casting systems components for the precious metal strip casting industry.
We can handle your custom configurations and special graphite split die requests.
SINTERED METAL MANUFACTURING
Semco Carbon's graphite heat exchanger and tube-sheet capabilities.
Semco Carbon specializes in the close tolerance machining of graphite heat exchangers, tube-sheets, domes, and liners for the chemical process industry.
We incorporate state-of-the-art software combined with 4-axis CNC milling and our proprietary gun drilling process along with lights-out machining to produce complex thermal management components.
SOLAR & CRYSTAL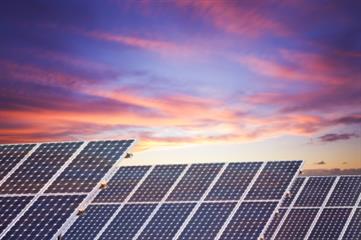 Supplying quality hot zone components to the solar and crystal-growing industries.
We have the knowledge and materials to expertly refurbish your CZ and DSS furnace hot zones.
Semco Carbon has purified graphite heating elements, crucibles, fixtures, and hot zone components along with the necessary rigid insulation board components to maintain your furnace.
What we don't stock in terms of hot zone components for the solar and crystal-growing industries, we can make. We welcome special requests for custom systems.