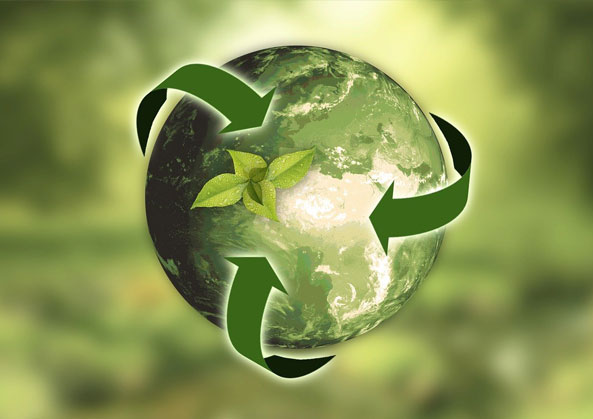 Recycling Graphite
Graphite is in high demand these days. Its electrochemical properties make it a coveted material in the booming renewable energy and battery sectors, for instance. Companies like Semco are ensuring that graphite waste is not wasted, but rather recycled into new graphite material. We have written about this topic before, notable in this article about graphite found in an Iowa cornfield that we helped a farmer recycle. We have in other blogs described the importance of graphite recycling and some of our recycling services. During the pandemic, when supply lines were strained and graphite from China was harder to procure, the recycling of graphite waste into useable graphite material took on a new urgency. With the right knowledge, graphite material is easily recycled and reused. Below, we discuss several common methods available for recycling graphite materials.
Mechanical Recycling
Mechanical recycling involves grinding or pulverizing used graphite materials into fine particles. These particles can then be mixed with binders and used to produce new graphite products or composite materials. Mechanical recycling is suitable for bulk graphite waste, such as graphite electrodes, like the ones that farmer found sitting in his Iowa cornfield, or scrap from machining processes. As Semco has undertaken initiatives to lower our scrap rate, we have relied on this kind of recycling to make our machine shop even more efficient.
Electrochemical Recycling
Electrochemical recycling involves using an electrolytic process to recover graphite from spent or used graphite electrodes. The electrodes are immersed in an electrolyte solution, and through the application of an electric current, the graphite is dissolved or removed from the electrode and deposited onto a cathode. This recovered graphite can then be reused or further processed.
Thermal Recycling
Thermal recycling, also known as pyrolysis or carbonization, involves subjecting graphite waste to high temperatures in the absence of oxygen. This process breaks down the graphite into its constituent carbon, which can be collected and used for various applications, such as carbon black production or as a carbon source in other industrial processes.
Reclaiming and Reprocessing
In some cases, used graphite products can be reclaimed and reprocessed to remove impurities or contaminants. This may involve various techniques such as purification, chemical treatment, or thermal treatment to restore the quality of the graphite material.
Contact Semco Carbon about Your Graphite Waste
You've probably wanted to recycle some plastic container or bag before, but have been unsure whether to throw it in the recycling bin or the trash can. Those little recycling symbols help those of us not familiar with the many types and grades of plastic know what to do with our plastic waste. Likewise with graphite, the feasibility and effectiveness of the recycling methods may vary depending on the specific type of graphite material, its purity, and the intended application of the recycled graphite. As we have explained here before, synthetic graphite comes in many grades and densities and is often impregnated with other materials to affect porosity, strength etc. Semco has the expertise about graphite waste to help you determine what to do with those spent graphite components (or maybe those giant electrodes you found in your field). Additionally, recycling practices and technologies may continue to evolve, and Semco's graphite experts are staying on top of these developments. Please consult with Semco Carbon if you have any questions about graphite waste.