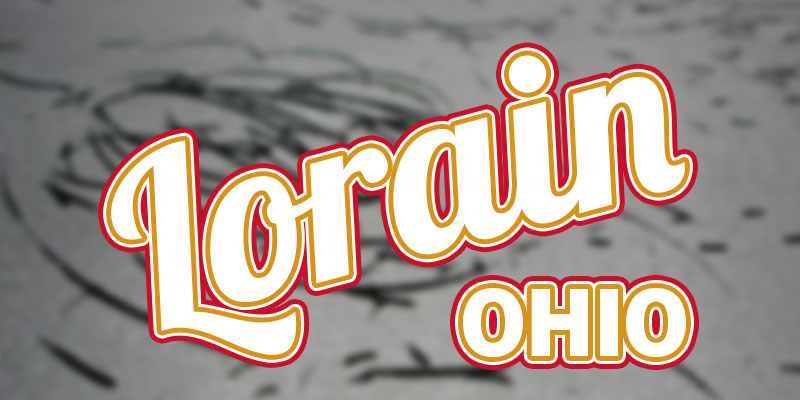 Imagine you're driving down the coast of Lake Erie and you see a giant sign: "Welcome to Lorain, Ohio. Home of the Graphite Company Semco!" Ok, so there's no sign like that. While we at Semco like to think of ourselves as integral to the town, there's a lot more to Lorain, Ohio than machining graphite applications. We invite you to read ahead and learn about this small gem of a city on the Great Lakes.
Lorain is located in northeastern Ohio on Lake Erie, at the mouth of the Black River, about 30 miles west of Cleveland. Like a lot of towns and cities in the Great Lakes region, Lorain was (and still is to some extent) an industrial town. Large companies used to employ tens of thousands of people in Lorain. Ford had a large assembly plant here that assembled vehicles. American Ship Building Company had a large yard here, and the United States Steel Corporation had and still has a large steel mill in Lorain.
The next part of the story will probably sound familiar. In the 70's, Lorain, and so many other Rust Belt towns, saw deindustrialization on a massive scale. People still needed steel, just as they still need graphite applications, but that steel was being produced elsewhere. Deindustrialization brought a host of problems to the working people of the upper midwest and their communities. But amid the ongoing fallout from the collapse of the manufacturing sector, there are multiple bright spots. Consecutive presidents have made a point of revitalizing the area as part of larger national programs. The Trump administration and Congress allocated substantial funds through the CARES Act of 2020, a program designed to alleviate the economic impact of the Coronavirus pandemic. Parts of the CARES Act were programs that were geared towards small, medium and large industrial operators. A good amount of funding made its way to Lorain, and helped maintain, grow, and create new businesses. The current Administration and Congress have passed a similar program, an economic rescue plan that should have a similar effect.
While relief from the government has been a lifeline for many businesses in Lorain, we are also seeing more promising long-term trends that are building on the town's industrial past. Lorain is cultivating a revitalization of its industrial sector by taking advantage of existing infrastructure, the town's location on lake Erie, and the manufacturing experience and skills of its residents, something that is a key contributor to Semco's successful graphite applications business. Some of the progress the city has been experiencing can be seen in the rehabilitation of the city's appearance. The main arteries are being revitalized and small businesses are coming back. There's even a little bit of buzz happening in downtown Lorain, where the Lorain Palace Theatre is increasing the number of performances. Empty formerly industrial spaces are now occupied by restaurants and bars, and the Lorain Harbor now features a brand new walking pier. Downtown Lorain is now a lovely place to go on a date or meet up with friends.
In the summer, people in Lorain always look forward to the Lorain International Festival, a week-long event that features live music, diverse food vendors, dance, and other cultural events. In addition, the Lorain Port Authority has worked to spruce up locations along Black River that are capable of holding large concerts all summer. There are also over 50 parks in Lorain managed by the city, with a total of 500+ acres crisscrossed by walking trails. The crown jewel of the city's park system is Lakeview Park. People visit Lakeview Park for its stunning views of Lake Erie as well as its beautiful public beach. Visitors to the park are greeted at the entrance by a rose garden surrounding a beautiful basket-shaped fountain that was constructed with local Amherst limestone. The garden consists of 2500 roses, arranged in 48 beds in the shape of an 8-spoke wheel, which is the symbol of Rotary International, the organization that funded the initial garden back in 1935.
As you can see, Lorain is more than just the home of a renowned graphite company. Actually, we like to think of Semco as an integral part of a community whose story reflects the larger story of the Rust Belt, heavily hit by deindustrialization but finding a way to make an incredible comeback. Recent years have seen a revitalization of the city that long-time residents are proud of, and newcomers are impressed by. Lorain has great advantages, such as its splendid location on the shores of Lake Erie, its proximity to Cleveland, and its incredible blue collar residents. Lorain is a town on the rebound.