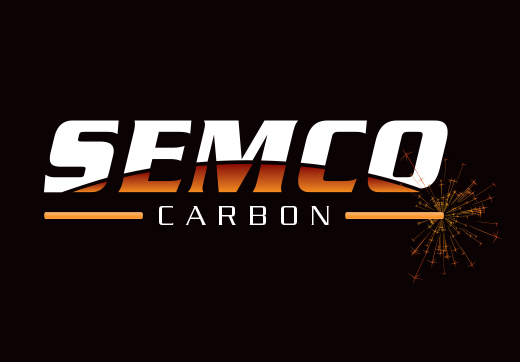 In many instances we receive requests for basic shapes of graphite. Most of the time, the consumer is looking for graphite rods, or graphite plates. The intent is to machine these basic shapes into finished product. Although, we are service/solutions provider, we are happy to supply our customers with raw graphite materials too.
In one of our prior blogs we discussed some aspects related to machining graphite. The prevailing opinion is that any machine shop can machine graphite. And while technically that is correct, when you look at the process in detail you realize that machining graphite is not a simple task. Machining graphite generates dust, and lots of it. Also, there is no coolant needed for machining graphite, and that presents a problem for machines that are set up for traditional machining. Even when the option exists to stop the coolant flow most of time the result is predictable a very dirty machine. Choosing the correct tooling could be a challenge too, especially when taking in consideration the multitude of graphite grades, all with different physical properties, and all affecting machinability.
With those facts in mind there is another aspect that I would like to discuss today. A lot of times we receive requests for labor only. That implies using customer's material to fabricate custom components. We have seen multiple instances where the client purchased graphite plates or graphite rods, and realized quickly that machining graphite is not an endeavor they want to take part in. As a service provider specialized in graphite, we are happy to provide toll processing/machining services, regardless of the material source. With that being said, here is a cautionary tale:
On a recent quote, we had the unpleasant task of letting the customer know that the blank graphite sheets they purchased, were more expensive than if we would have provided finished product using our material.The customer would have loved to take advantage of the better pricing, but what to do with the already purchased graphite sheets ? So the decision was made to send the material to us for machining. . Not only that the customer purchased the material extremely expensive, but upon arrival it was deemed by our team, as being completely unfit for the application. We made a recommendation for a correct material and the parts were machined and used successfully.
Experienced graphite service providers should be able to offer their clients everything they need to make an informed decision. CAD and engineering services, intimate knowledge of graphite materials and of course, modern machining capabilities such as live tooling and multi axis machining.We discourage our clients to adopt an off the shelf solution to their problem since more often than not, those do not produce the expected result. The correct approach is to use a product, designed with the client, and tailored specifically to their needs.
So buying graphite plates, graphite rods, simple enough? We think not, but it can be with the right information. Choosing the right graphite materials, determining in house machining capabilities and producing finished graphite parts is not a simple task. Graphite, has evolved tremendously in the last couple decades. It is truly a highly engineered material with physical and chemical properties that make it very desirable across multiple industries. The advice is simple, if not sure, using engineered graphite solutions, tailored specifically for your project is the way to go. As a service provider, we believe we are the place where you will find the capabilities, as well as trained individuals that can help with your graphite project.