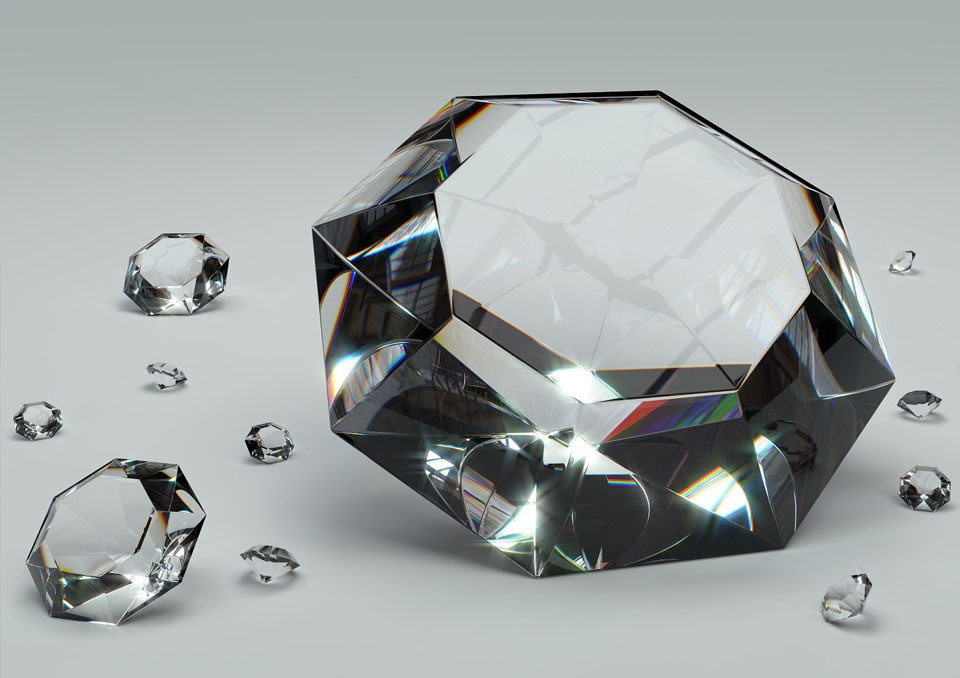 For many people, graphite is something associated with pencil lead. People may remember it has something to do with diamonds, high temperature, and, if they think back to high school chemistry, crystalline molecular structure. Outside of industry, graphite is a material that just doesn't get a lot of play in the media like steel or aluminum do. Followers of this blog, though, know that carbon products are crucial in many industries and the many uses of graphite. Graphite is a versatile and extraordinary material, and at Semco, we make it our business to be experts in everything about graphite and its many uses. The following is a list of several industries that utilize graphite components and a description of the kinds of components and services that Semco specializes in providing to each industry.
Diamond Tooling:
The diamond tooling industry provides cutting and grinding tools that utilize diamond grains on their functional parts. Semco Carbon has over 40 years of experience collaborating with diamond tooling manufacturers. With decades of experience producing all of the graphite and carbon components used in the process of manufacturing industrial diamond tooling, Semco Carbon is the leader in precision CNC ground graphite punches, die sets, and resistance heaters. We also specialize in custom punch configurations and process analysis.



Heat Treating:
Semco is a leader in producing custom graphite furnace fixtures and resistance heaters for ultra-high temperature hot zones. To manufacture quality resistance heating elements and furnace fixtures, you need the correct graphite grades, the right manufacturing equipment, the skill set of competent personnel, and the knowledge to put them all together. We have everything in our production facility to produce the parts you need and verify the correct resistance. Companies need their graphite hot zone to be reliable, and Semco's expertly manufactured furnace fixtures and resistance heaters maintain their reliability.
Metal Casting:
Semco Carbon offers a comprehensive product line of graphite and carbon foundry products. Our customers for these products range from smaller custom melt shops to large commodity casters. Semco Carbon produces machined graphite components including crucibles, pouring troughs, and static, ingot, and centrifugal molds. We also produce premium foundry materials such as hot topping carbon riser additives to serve the ferrous and non-ferrous molten metals industries.
Solar & Crystal Growth:
Semco has a long history of supplying quality hot zone components to the solar and crystal-growing industries. We have the knowledge and materials to expertly refurbish CZ and DSS furnace hot zones. We have on hand purified graphite heaters and heating elements, crucibles, fixtures, and hot zone components along with the necessary rigid insulation board components to maintain furnaces. Whatever we don't stock in terms of hot zone components for the solar and crystal-growing industries, we can make. As always, we go above and beyond by welcoming special requests for custom systems, a Semco specialty.
Glass Manufacturing:
The glass manufacturing industry requires precision machined graphite parts, the kinds that Semco excels at providing. Graphite products are ideal for the glass industry because of graphite's characteristics at high temperatures. Graphite parts manufactured for the glass industry include bars, discs, fixtures, mandrels, molds, paddles, plates, reamers, rods and tray molds.