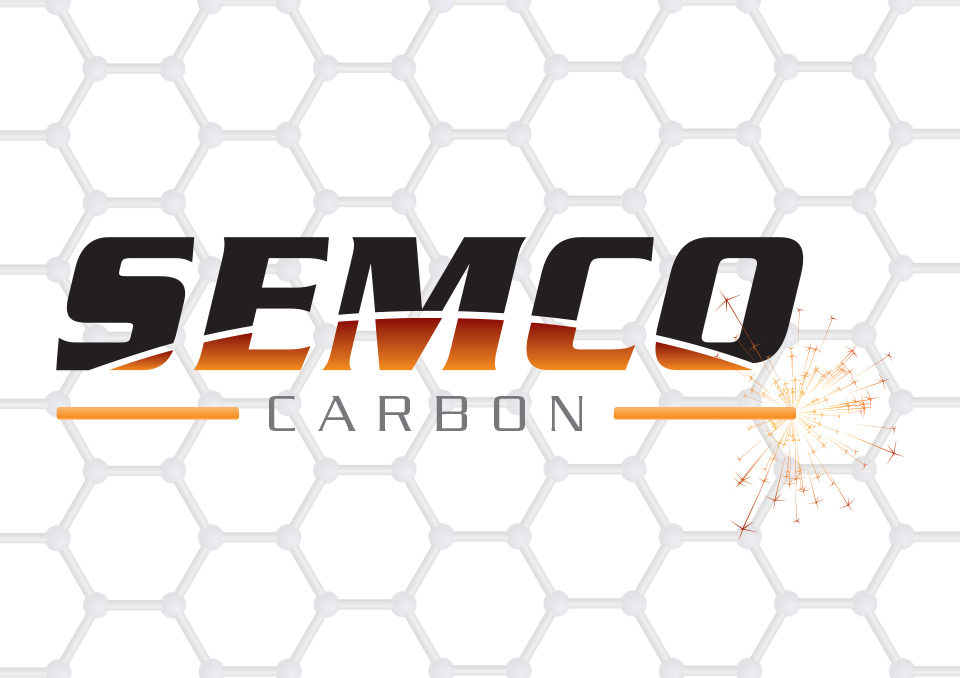 As we have explained in this blog before, synthetic graphite (man-made graphite) is produced in hundreds of different graphite grades. Most of these graphite grades have been developed for specific applications, and each grade has its own set of properties associated with it. At Semco, we make it our business to be experts on synthetic graphite and the myrian properties of different graphite grades. We pass this expertise onto our clients so that they can choose the appropriate material for their application. With their extensive knowledge of these synthetic materials, our engineers can help clients solve very complicated issues, as we'll describe below.
First of all, what qualities do people consider when trying to choose the appropriate graphite grade for their particular application? Some typical properties include grain size (or particle size), density, electrical resistance, flexural strength, compressive strength, hardness, and operating temperatures. One thing true of most grades of synthetic graphite (and, in fact, of most carbon materials) is that they perform well in an inert atmosphere of argon or nitrogen, for instance, which prevents oxygen from attacking the graphite. If oxygen is introduced into the atmosphere when graphite is being used at high temperatures, oxidation occurs.
There's more to the story of oxidation than described above. First of all, there are times when an industrial process might require the introduction of oxygen. One Semco client came to us for help with just such a situation. This particular client was using an intricate graphite fixture in a process designed to produce solar panels. The process operates at very high temperature (over 2500 deg. celsius) in a controlled atmosphere that is purged with argon.
The client wanted to introduce oxygen into the system to cool the system rapidly in order to repair a component, then restart the system as soon as possible. The client had some knowledge of graphite oxidation, but had no hard data. For this particular application, the graphite grade used is a high-purity ISO-molded grade, a very dense, very strong graphite grade. The client believed that such a grade would not oxidize.
This client was onto something. It is true that various graphite grades react differently to oxygen at high temperatures, and a high-purity, dense graphite grade will degrade more slowly than a more porous grade. However, what the client did not know, is that the difference in grades is only in the rate of degradation. All synthetic graphite grades, regardless of manufacturing method (extruded, molded, or ISO-molded) will oxidize. In our client's case, the degradation would be less significant, due to small particle size and density, but overall, oxidation would definitely occur, and the strength of the graphite fixture would decrease.
This is the part of the story where the knowledge of Semco's engineers really comes into play. We were able to provide information to the customer that allowed them to perform the repair while maintaining full strength to the graphite fixture. The client wanted to introduce oxygen into the system at approx. 900 deg celsius (approx. 1650 deg. F) in order to cool it down. Unknown to them was the fact that graphite starts oxidizing at approx. 425 deg celcius (approx. 800 deg. F). Our recommendation to introduce oxygen at 400 deg. Celsius only delayed the repair by a mere couple of hours, but saved from degradation a graphite fixture worth tens of thousand of dollars. Small details matter, and when it comes to synthetic graphite and the many grades in which it comes, Semco's got the details.