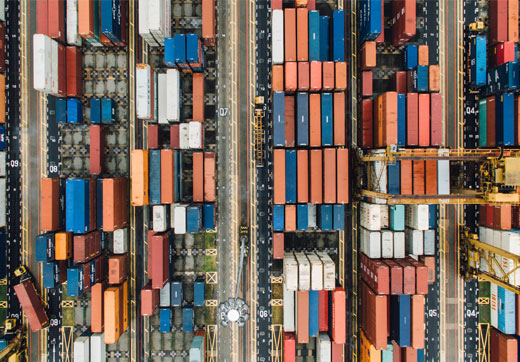 Recently, we posted a blog about the effects of President Trump's tariff on the industry of graphite manufacturing. Recent events related to trade negotiations with China are again impacting the market for graphite material, particularly synthetic graphite, much of which comes from China. So, how does the tariff issue impact Semco and our clients? The short answer is that the delay in the imposition of the new tariff that would impact graphite has brought little relief to the uncertainty that has made the international market in graphite material unstable over the past year and more. Put simply, the back and forth of Trump's tariff is not conducive to planning and predicting prices of commodities like graphite and synthetic graphite. At Semco, we study these issues closely and keep our ear to the ground so that we can stay ahead of the issue. After all, we want to keep our prices as low as possible for our customers. Until trade negotiations with China are brought to a conclusion, though, uncertainty will drive up prices and make doing business more difficult and costly. From our perspective, the best thing for the US government to do would be to bring to a conclusion it's trade negotiations with China.
Uncertainty and Graphite Materials Acquisition
There's an old saying that with danger comes opportunity. While there is certainly wisdom in this statement, whoever first said it was clearly not involved in commodities pricing. Businesses more often thrive in conditions that minimize uncertainty. Trade negotiations with China, while possibly paying political dividends to those involved, increase uncertainty in international commodities markets. This uncertainty affects businesses for a simple reason--businesses base what they charge their customers on cost of production. If production costs go up, the price of the finished product goes up. More to the point, though, is that if production costs are uncertain, then the price of the finished product cannot easily be kept down. Businesses must guard against the possible scenario that their production costs, due to rising raw materials costs, might go up. Graphite manufacturers the world over are in the same boat. Due to the possibility of a 25% US tariff on Chinese products, manufacturers that work with graphite material must hedge and charge more for their products. Semco, to minimize the impact of this unpredictable fluctuation in graphite prices, makes a point to leverage our large facility's storage capacity by stocking graphite and synthetic graphite to guard against fluctuations in the price of these raw materials. There is only so much room in our warehouse, though, and Semco, like every graphite manufacturer, must go on the international commodities market and purchase the raw materials we need to serve our customers.
The Effects on the Graphite Manufacturing Industry
Interestingly, the final outcome of these trade negotiations isn't as important to many businesses, Semco included, as is the completion of the negotiations. No matter what percentage tariff the US ends up imposing on Chinese imports, the markets will adjust. As is, Semco must spot-buy much of the raw materials we use. Every purchase must be negotiated, which especially impacts long-term projects. When tariffs are finally set, be it at 10% or 25%, we can finally pursue long-term agreements with our suppliers and pass that certainty of costs onto our clients. If, however, these trade negotiations with China drag on, 2019 will continue to be a challenging year. Removing uncertainty benefits everyone, so we hope that the US government will do what's best for business and bring to a conclusion trade negotiations with China and all the uncertainties that come along with them.