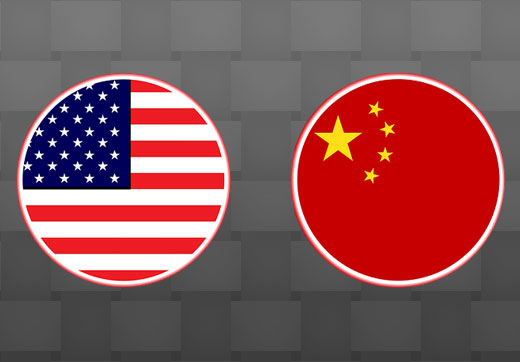 Graphite Manufacturing
Graphite manufacturing requires skilled machinists, reliable equipment, and, of course, graphite. Graphite, like any other commodity, fluctuates in price and availability. At Semco, we work to stay ahead of the curve and offer our clients stable pricing and product availability by stocking graphite materials. We keep a lot of graphite on hand at our facility in Lorain, Ohio. Our preparations for possible turbulence in the graphite market have paid off for us and our clients. Despite our efforts, however, the past two years have thrown some curveballs at our price-stabilization efforts.
Synthetic Graphite
The uncertainty created in commodities markets by the US government's trade war with China have affected everyone in the graphite industry. Hit hardest are shops that manufacture components from synthetic graphite. Synthetic graphite, a petroleum product made from coke and pitch, is generally of very high purity and quality and thus is the best graphite material for many specialty applications. Much of the raw material used to make synthetic graphite originates in China, and thus has had a 10% tariff slapped on it over the last year. Higher prices of the material result mainly from the tariff on Chinese coke and pitch, but the shortage of synthetic graphite (and resultant higher prices) goes back even further than the current trade war with China. In the aughts, graphite demand was low and producers idled capacity due to relatively low demand. When demand slowly rose as the economy began pulling out of the Great Recession, graphite producers experienced the lag time typical of getting idle production facilities back online. In addition, China enacted green initiatives that shut down many of the producers of coke and pitch. This confluence of events (idling factories, suddenly rising demand, diminished supply) put pressure on the graphite industry, which struggled to keep up with rising demand.
Graphite Material
Following all of this closely, Semco managers presciently built up a large inventory of graphite so that consistent production could be maintained, even in a volatile and uncertain market. If a customer placed an order with us, they experienced little if any delay due to materials shortages that plagued other graphite manufacturers. One variable few if any shops that work with graphite materials saw coming was a trade war with China. Many economists believe that such a trade war is unwinnable and ultimately hurts American businesses, and indeed that is what it has done to graphite manufacturers. The purpose of tariffs imposed on Chinese imports is ostensibly to correct the United States' trade imbalance with China—the US imports much more from China that it exports to her. The effects so far of this trade war have proved unsatisfactory, with China putting up its own tariffs on US goods. The trade balance is worse as we near the end of 2018 that it was when the tariffs were initiated. Despite the disappointments of this policy, the government looks to continue, and perhaps intensify, tariffs on Chinese imports in 2019, creating an uncertain picture for graphite manufacturers and businesses that rely on graphite components.
Many have given up on predicting what the administration may do next. Some predictions are rather grim, and the possibility of a 25% tariff looms in 2019. No matter what happens in the ongoing trade war with China, though, you can count on Semco to shield its customers from the fallout of this trade war. By staying ahead of events, we can mitigate price and inventory fluctuations and bring our customers the most reliable experience and stable costs. We cannot control what the government does, but we can leverage our knowledge of procuring the highest quality graphite materials from reliable suppliers to ensure our inventory of graphite is sufficient to meet demand.