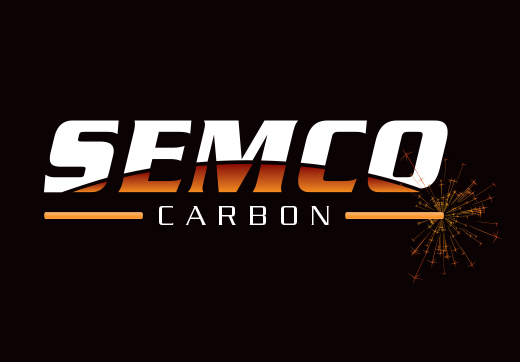 The selection of the most appropriate Sinker EDM electrode material is a key decision in the process plan for any job. This blog will examine the properties of graphite and metallic electrode materials. There are four main properties that effect EDM:
1. Mechanical Properties - The mechanical properties (tensile strength, grain size, hardness) will affect both the fabrication of the electrode as well as the operational performance of the electrode.
2. Structural Integrity - On a microscopic level the EDM process creates very violent sparks. The ability of the electrode material to withstand that stress, will determine the material's performance regarding surface finish and wear.
3. Melting Point - EDM is a thermal process so the higher the melting point of the electrode material, the better the wear ratio will be between the electrode and work piece.
1. Electrical Conductivity - Since electric current works as a cutting tool, higher conductivity promotes more efficient cutting.
Graphite Electrodes:
Since graphite is the preferred electrode material for 90% of all sinker EDM applications we are going to concentrate on understanding its properties. Due to its unique properties iso-molded graphite is the ideal material of choice for sinker EDM applications. A wide range of materials have been developed in the past decade, each designed for specific applications. That resulted in materials with different density, particle size, hardness and machinability witch in turn can affect metal removal rates, electrode wear, surface finishes and dimensional tolerances. When a graphite electrode is "attacked" by an EDM spark, a particle will often be dislodged.
Thus, particle size is the best predictor of the level of detail attainable, strength, corner wear, and surface finish.
Premium grades (particle size <= 5 microns) is used for the bulk of high precision mold work or die work. In most instances where larger pieces need precision work, a general purpose grade electrode will be used for roughing followed by a premium grade electrode for finishing.
Medium grades (particle size between 10 and 20 microns) is used for larger mold and die cavities and it is a good value due to the moderate cost. Medium grade electrodes can still achieve relative good finishes and can be a good solution when material removal speed is of concern.
General purpose grades (particle size in excess of 20 microns) are suitable for fast removal of material and are often used for forging dies or for roughing operations, as mentioned before.
In addition to these grades, there are a lot of intermediate grades, created to fulfill specific requirements.
While in the first paragraph we have discussed more about the mechanical properties and the structural integrity of the graphite, when it comes to the melting point, graphite has very different properties than metal based electrodes. Graphite has an extremely high melting point. In reality, graphite does not melt at all. It sublimes directly into a gas at temperatures that are thousands of degrees higher than metal based electrodes. Obviously that is another characteristic that makes graphite a preferred choice in EDM applications.
Electrical conductivity is in general excellent regardless of the grade used.
For the large majority of EDM applications, graphite in its various grades is the prevalent choice. Graphite is a highly engineered material, with excellent machinability and its medium and premium grades have small particle size and high density. Combine that with very good electrical conductivity, and the result is the standard when it comes to material of choice for Sinker EDM applications.
Metallic Electrodes
In the early days of EDM, metallic electrodes were used exclusively. Today, metallic electrodes account for less then 10% of all EDM applications. The primary advantage of metallic electrode material is the electrical conductivity and mechanical integrity. That being said, there are some big disadvantages to using metallic electrodes in EDM applications, first and foremost being very low cutting speeds, resulting in a competitive disadvantage with graphite. Also, the difficulty in fabrication is a big issue, increasing tooling costs considerably.
So, metallic electrode material is now rarely used in EDM application, with one notable exception, small hole drilling, where tolerances trump speed and manufacturing cost . In today's industry, in EDM applications, graphite electrodes dominate with lower production costs, faster machinability and physical properties that suit EDM ideally.