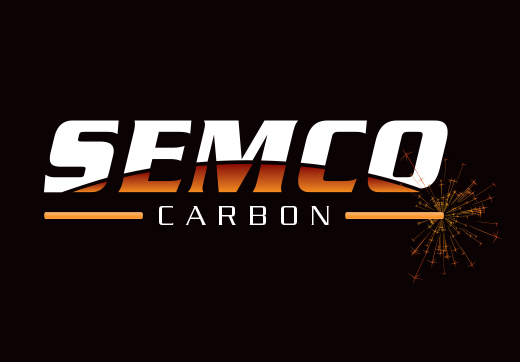 Over decades of manufacturing custom graphite and carbon components for customers to their specifications we have witnessed a reoccurring experience concerning the tolerance block on many of the blueprints we receive for production.
We have found that many of the part drawings we are asked to quote or produce have excessively tight part tolerances when they are completely unnecessary. This is often a result of a default tolerance block being used on a blueprint template or the person drafting adding dimensions with excess decimal place callouts.
A component machined to specifications tighter and more stringent than intended would undoubtedly work for the intended application, but would it actually perform better than a component held to the specified design tolerance tolerances? Probably, not. The cost to produce the component and hold the inadvertently applied tolerances, will be in excess of the cost to manufacture the correctly tolerance part.
We received a request for quotation from a customer for two almost identical parts with different tolerance blocks which are shown below. These prints were drafted by our customer but created by two different employees.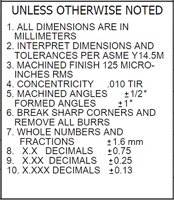 As you can see, a two decimal place dimension would need to be machined with different tolerances to comply with the supplied drawings. The tolerance block on the right allows an for an acceptable deviation of 0.26mm while the tolerance block on the left allows for 0.50mm of deviation.
This is a relatively minor change in acceptable deviation, but enough to cause a change in machining methods, required inspections and increase manufacturing costs.
We have experienced extreme examples of this, one customer supplied a print which had tolerances allowing deviations less than a human hair on complex surfaces. When the customer was told the delivery would be approximately 2 weeks, he replied "I could make these in my garage with a handsaw this weekend!". When questioned about the tight tolerances he replied it was just what his engineers put on all the prints.
This customer was wasting thousands of dollars annually by requiring his parts be machined to tolerances he did not even are about. Don't throw your capital resources away by falling into this trap, make sure and review the tolerance block on your production prints and order just what you need.