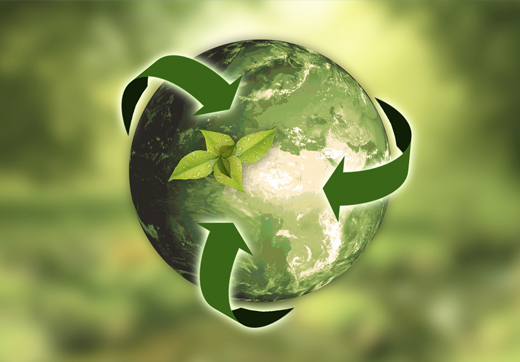 At Semco, we are the graphite machining experts, but one overlooked aspect of our business is our sustainability effort around graphite recycling. Recycling used graphite materials has environmental and economic benefits. We work with individuals and businesses to realize those benefits while increasing their storage space and saving them laborious and costly trips to the landfill.
Does Graphite Degrade Naturally?
Graphite is unlike many substances found in landfills—it does not easily degrade. While organic matter, or even plastics, will either decompose or break up into smaller and smaller pieces over the years, graphite holds up for a long time, and thus retains industrial value. Graphite is also different from most materials found in recycling centers. Traditional recycling companies are simply not able to handle and process graphite. Our graphite recycling is thus an important niche in the larger effort to create a sustainable future.
What Gets Recycled?
Semco receives scrap graphite in many forms, from large graphite electrodes once used in foundries to graphite dust, a by-product of machining shops. All of it is heavy and expensive to send to the landfill, where loads are charged by weight. The eventual uses this scrap graphite can be put to depends on its form. When we receive large pieces of graphite (like the large electrodes we helped recover from an Iowa farmer's cornfield), we can often re-machine them into new parts. Smaller pieces that are not easily re-purposed in this way are usually crushed, screened, and re-introduced as "carbon riser" into industrial applications, such as the production of ferrous metal products and steel, to alter the carbon content of these metals. In addition to its form, scrap graphite's composition is also an important consideration in the recycling process. Sometimes, graphite is contaminated with other substances. Often, this contamination is the result of a purposeful impregnation of the graphite with a substance to alter its porousness or hardness. However, contaminated carbon riser used in steel manufacturing could adversely affect the overall quality of the steel (for instance, the hardness or brittleness of the steel could be affected by impurities in the carbon riser). Therefore, we further process carbon riser containing such substances as heavy metal salts or silicon carbide, removing these impurities and contaminants before the carbon is reintroduced into industrial processes.
Time to Repurpose/Recycle!
When we re-purpose or recycle graphite, we keep the material out of landfills, save people and businesses the trouble and cost of landfilling their scrap graphite, and re-introduce material into the supply chain, decreasing the amount of graphite that must be manufactured. Semco's sustainability efforts make a difference in the world, and they provide economic benefits to our clients. Sometimes, as in the case of the Iowa farmer mentioned above (also, see the blog), recovering scrap graphite machine parts can free up space that could be put to better use. At Semco, we keep a large inventory of graphite on hand for a reason: when we get an order for machined parts, no matter how large, we can get to work on it right away. If, on the other hand, you find yourself warehousing scrap graphite that you have no intention of using and are not sure what to do with, give Semco a call. You will free up space in your shop and in the landfill, but not in your wallet.