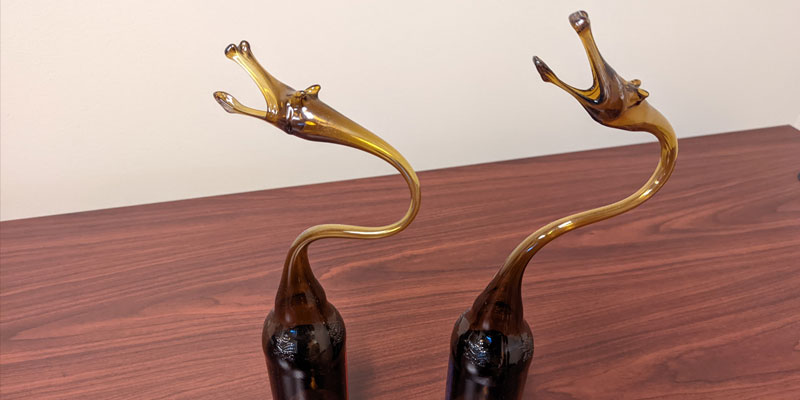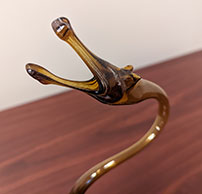 On rare but very fun occasions at Semco, we give our machinists (and our machines) a break from manufacturing graphite parts for industry and task them with turning blocks of graphite into art. The job of conceptualizing the pieces, of course, falls to artists -- our shop floor employees take these plans and machine graphite parts for these independent artists. On these occasions, artists provide us with shapes, profiles, and even solid models of their art work. Graphite is specified by these artists as the actual material for the finished artwork. While Semco prides itself on machining graphite parts used in industry all over North American and beyond, we are just as proud to have machined graphite artwork that ended up in museums across the world. Some of these works are quite small pieces to large works made from solid blocks of graphite.
More often than machining whole artworks, though, we produce graphite parts that are either incorporated into the work, or more commonly, aid the artist in creating the art piece. When providing artists with machined graphite pieces to assist in the creation of larger works, Semco partners especially with artists specializing in glass blowing. Recently, one glass blowing shop requested from us several small graphite parts, such as graphite paddles, graphite work tables, and small graphite molds. These were easy and fun projects for us, and everyone who worked on them enjoyed being part of the creative process. And, because we were working with creative artists, there were some big surprises. The most memorable project occured when a customer showed up with a dozen or so (empty) beer bottles that they planned to convert into art works. First, the necks and the bottle mouth were heated until they became pliable. Then, with the use of graphite tools, the tops of these bottles were shaped to resemble dragon heads. Pretty cool stuff, we all thought, and nice desk displays.
Our engineers and machinists are not strangers to thinking creatively. What we do every day is figure out how best to shape blocks of graphite into graphite parts to very precise specifications. While we have high-tech tools, computers, and CNC machines that facilitate our work, there is always human ingenuity and creativity that goes into making these processes function. These forays into helping artists realize their vision only underscores how creative thinking, and even joy, are important parts of what makes Semco a special graphite manufacturing company. And while this kind of work remains a rarity for our shop, we take these jobs very seriously, and we eagerly follow these artists as they bring their artworks to final form. Hey, maybe it's not a stretch to look for our work at the Guggenheim one day.