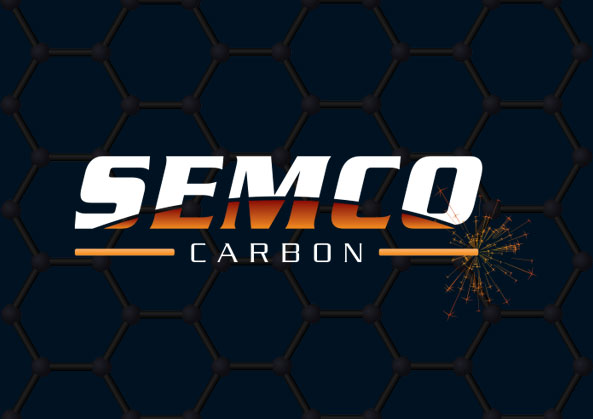 Among carbon materials, synthetic graphite is one of the most fascinating and has found its place in a wide range of industries due to its unique properties. At Semco, we work with various forms of graphite, but synthetic graphite stands out as a highly valuable and versatile variant. With its exceptional electrical conductivity, thermal stability, and mechanical strength, synthetic graphite has become a game-changer in advanced industries. We're taking a step back here from the details of machining graphite components in order to explore the remarkable properties and applications of this unique carbon material. We'll also try to shed light on synthetic graphite's significance in shaping exciting technologies like supercapacitors and 3D printing.
Understanding Synthetic Graphite
Synthetic graphite is a high-quality carbon material produced by the controlled graphitization of carbon precursors such as petroleum coke or coal tar pitch. The graphitization processes, which requires a lot of heat and time, results in a highly pure and ordered carbon structure, which sets synthetic graphite apart from the natural stuff you can find in the ground (well, at least if you're in places like Barrowdale in the UK, site of a famous early graphite mine).
The Qualities That Makes Synthetic Graphite Special
Superior Conductivity
One of the key attributes that make synthetic graphite exceptional is its electrical conductivity. Synthetic graphite exhibits a high degree of electron mobility, making it an ideal choice for applications where electrical conductivity is crucial. Industries like electronics, batteries, and energy storage heavily rely on synthetic graphite as a vital component in electrodes, anode materials, and current collectors.
Thermal Stability
Synthetic graphite possesses remarkable thermal stability, making it an excellent candidate for applications that involve high temperatures (and try picturing an industrial process outside a Ben & Jerry's factory that doesn't involve high temperatures). Its ability to withstand extreme heat without significant degradation makes it indispensable in industries such as metallurgy, aerospace, and nuclear energy. Synthetic graphite is utilized in crucibles, refractory materials, heat exchangers, and other components where superior thermal resistance is required.
Mechanical Strength and Lubrication
Another noteworthy property of synthetic graphite is its exceptional mechanical strength. It exhibits a high modulus of elasticity, low coefficient of thermal expansion, and excellent lubricity. These attributes make it an invaluable material in applications such as automotive components, industrial machinery, and sports equipment. Synthetic graphite finds its use in piston rings, bearings, seals, and various friction materials. When any industrial process involves a lot of friction but must take place in a dry environment, there really isn't a better lubricating material than graphite.
Energy Storage and Batteries
The sun shines during the day, but we want to use that energy at night. The wind blows hard some days, less so on others. We are producing more and more clean energy, but where will we store all that energy for when we really need it (like in the evening, which are the peak usage hours in the summer)? With the rising demand for energy storage solutions, synthetic graphite plays a vital role in the development of advanced batteries. Its ability to store and release electrical energy efficiently makes it an essential component in lithium-ion batteries, which power electric vehicles, portable electronics, and renewable energy systems. Synthetic graphite anodes provide increased energy density and improved cycle life, contributing to the sustainability and longevity of battery technology.
Emerging Applications
The versatility of synthetic graphite opens up new possibilities in emerging industries. It finds applications in emerging fields like graphene production, 3D printing, supercapacitors, and water treatment systems. Researchers continue to explore novel uses for synthetic graphite, capitalizing on its unique properties to drive technological advancements across multiple domains. At Semco, we stay on top of these advances and leverage our expertise and experience in graphite machining to give our clients access to the most cutting-edge ways to use graphite in their products and manufacturing set-ups.
Synthetic graphite has been around for a while now, but it continues to revolutionize the way we approach technology and innovation. From electronics to energy storage, synthetic graphite is paving the way for breakthroughs in efficiency, sustainability, and performance. As we continue to uncover its full potential, synthetic graphite remains a cornerstone material for shaping the future of technology and engineering. Get in touch with us at Semco to discuss what synthetic graphite can do for your business.