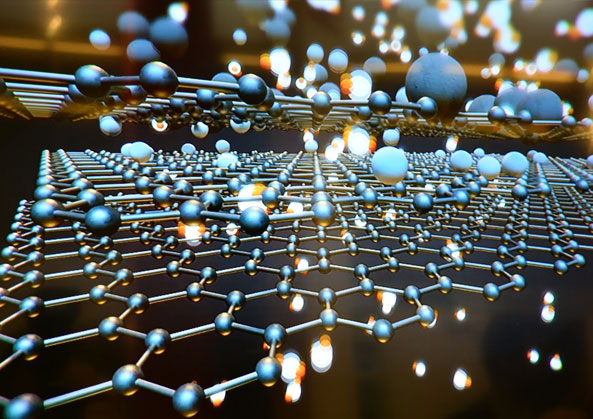 Sometimes it's a good idea to get back to basics. Here at Semco, that means asking, what is carbon? What is graphite? And while we're on the topic of the carbon atom, what are diamonds? Aren't those made of carbon atoms too? And if so, how can carbon exhibit polymorphism? Ok, so maybe some of these are too basic (or too advanced. Polymorphism?). But we want our customers to ask these questions and know about the material they rely on for crucial components in their own products or manufacturing set-ups. So go ahead and ask us "what is carbon?" or "what is graphite?" because if there's one thing we don't mind talking at length about at Semco, it is the carbon atom.
What Is Carbon?
Let's begin with a little etymology. The word "carbon" comes from the Latin word "carbo," which means "charcoal." Now some crucial facts. Carbon is the fourth most plentiful element in the universe and the second most abundant element in human bodies (the first being oxygen), which may come as a surprise. In reality, all organic substances on the planet contain carbon in some form or element, which is why it is the foundation for the entire discipline of organic chemistry. There's a whole lot more we could tell you about the carbon atom — about its six protons and neutrons and electrons. Perhaps that's getting away from what is most interesting about carbon. So let's discuss for a moment the first answer that comes to most people's minds when someone asks "what is carbon?" The stuff diamonds are made of, of course.
What Are Diamonds?
So, what are diamonds? Well, for starters, they are the hardest natural substances on the planet, with a cubic crystal structure formed by strong covalent bonds between carbon atoms. Diamond has the highest hardness and thermal conductivity of any natural substance, making it ideal for cutting and polishing equipment in various industries. Diamond is also used in the production of tungsten filaments used in light bulbs, as a high-precision surgical instrument, and, or course, for making jewelry. A couple of fun facts about diamond: it has a melting point of approximately 3843 K. That's almost 6500℉. Also, diamond is used in precision tools employed by surgeons for performing cataract surgery.
What Is Graphite?
Ok, if that's what diamonds are, then what is graphite? Graphite is a crystalline form of carbon that occurs naturally and has a wide range of properties. Graphite has a low specific gravity and is exceedingly soft, yet it is heat-resistant and almost inert when in contact with other substances. Its structure consists of carbon atoms arranged in sheets that resemble chicken wire, with weak forces holding the sheet in place. Graphite is used as a solid lubricant, tooling in various heat treat applications, in the production of heat exchangers in corrosive applications, in nuclear reactors and moderators, and in crucibles and large electrodes used in electric arc furnace steel manufacturing. And in pencils, and about a million other things.
The Carbon Atom and Polymorphism
The properties of diamond and graphite arise from their distinct configurations of carbon atoms. Diamond's carbon atoms are sp3 hybridized, forming a flawless tetrahedron structure that extends throughout the crystal, while graphite's carbon atoms are sp2 hybridized and oriented in the same plane, forming hexagonal rings. The difference in their configurations accounts for their unique physical properties.
Despite their many differences, both diamond and graphite are composed entirely of carbon atoms, which are unique and remarkable in their ability to connect virtually infinitely with other carbon atoms. Carbon atoms have four valence electrons in their outer shell, which can form chemical connections with molecules and other atoms. Carbon's versatility and abundance make it a critical element in various industries and applications.
Semco specializes in graphite products, from carbon brushes to graphite heat exchangers. Semco's graphite products are used in various industries, including pharmaceuticals, petrochemicals, and nuclear power. Our graphite products are of high quality and offer superior performance in various applications. And then there's our people. If you want to work with skilled graphite engineers and machinists to manufacture the graphite components you need, or if you just want to ask someone "so, what is graphite anyway?", we at Semco are here for you.