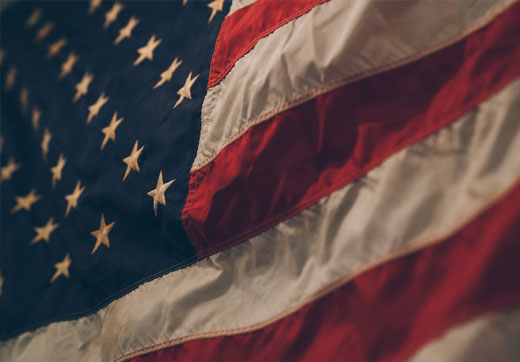 It's no secret that for many military veterans returning home from service to our country, the reintegration into civilian life can be challenging. One of the most important steps for a returning veteran to take is to find meaningful work. A good job provides not only income but also structure and routine, a place to socialize and form friendships, and an outlet for expressing skills and creativity. Semco, and many other companies, feel it is our society's duty to extend opportunities to our veterans, men and women who often possess skills and habits that make them excellent employees. Even if a veteran has no experience with graphite machining, that veteran can find a home working at Semco. Leadership skills, technological expertise, and experience working closely in teams are just a few of the many assets that veterans bring to a job at Semco. We take great pride in recruiting and training veterans, several of whom hold leadership positions in our company. If you are a customer coming to Semco for graphite solutions, it may very well be a veteran leading the team in charge of your order.
Graphite Machining and other Skills
Every year, about a quarter of a million men and women leave military service and return to civilian life. Many of these veterans have served in one or more of the several war zones in which the US military has been active since 9/11. A prominent media narrative about returning warriors centers on PTSD, alcoholism, and high suicide rates. The trauma of war is real, and many veterans struggle to adapt to a life away from their brothers and sisters in arms, people who best understand their experiences. A narrative that gets less attention in our culture, but one that Semco strives to be a part of, is about the hard-won success that many veterans experience after re-entry into civilian life. Using their military training and experience working with others to achieve difficult goals, veterans enter the job market well-equipped to serve various roles in many walks of life, from business to communications to manufacturing. At Semco, we have always recognized not only our duty to lend a hand to returning veterans who risked their lives to protect our freedoms, but also a great opportunity to employee individuals with great technical and leadership skill sets. In fact, veterans employed at Semco, such as the lead machinist in our grinding department, tend to find their way into leadership roles.
Graphite Solutions - Veterans Help
Technical training is an important component in today's military. The technical skills that our enlisted men and women and officers learn in the military often transfer well to graphite machining. Semco is not just a company of technicians and engineers, though; it is a company of people who work together every day to find graphite solutions for our customers. The personal stories of each of our employees is important--after all, each person's story led them to our company. We especially honor the stories of those who served our country, and are proud to call many of them our employees.