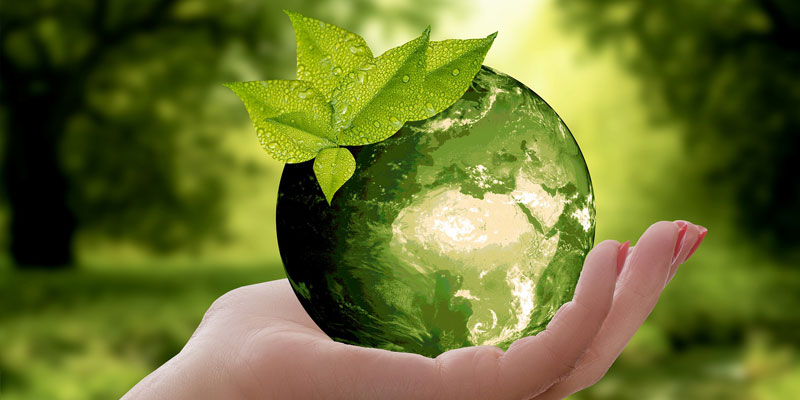 Semco is an environmentally conscientious graphite company. And this is a good industry to be environmentally conscientious in -- making graphite unavoidably involves coal and CO2 release into the atmosphere. While mining and making synthetic graphite has environmental costs, our industry is also crucial to the renewable energy and battery sectors of the economy, which are helping to switch our energy production to non-emitting technologies like solar. We are proud to be working on graphite components for the renewable energy sector, and we want to limit our industry's emissions as well. To that end, this graphite company has prioritized a graphite recycling program that has grown by leaps and bounds over the past few years.
In fact, our recycling program has always been one of our greatest success stories. For the past 40 years we have offered our customer base the opportunity to recycle all graphite material that we machined once those graphite components were out of use. Our clients always appreciated this great service that we provided. Responsive to the growing awareness of environmental impacts on the environment, and to demand for greener practices across all industries, we decided in 2017 to make necessary investments in equipment and storage so we could expand our recycling service to anybody that has synthetic graphite to recycle. We saw this as a means to do our part in going green and becoming more environmentally conscientious. Our graphite recycling program was also a method of solving a problem a lot of graphite companies have: what to do with their used graphite?
One step we took was to add information on our website about our recycling program, so that we could reach beyond just our client base. The response to our recycling program has been unbelievable. In 2017, we were recycling one truck load (40,000 lbs approx) a month at most. Two years later, we were recycling one truck load of used graphite a week. Now in 2022, we are recycling a couple truckloads a week. That figure represents an eight-fold increase in our recycling program since 2017, and double the quantity recycled in 2019.
If you are wondering what happens to the recycled material and old graphite components, they are used to produce new batches of synthetic graphite, as well as other by-products used in steel mill operations. Together with our partner companies, we sort the recycled materials and then run them through specific technological processes to form the base material for new graphite production. In total, we estimate we will recycle 3.5-4 million lbs of used graphite in 2022. This is material that we are keeping out of landfills. It is also material that can be used to manufacture more graphite here in the US, further aiding our goal of increasing domestic production of synthetic graphite so as not to be as reliant on China for our raw material.
This recycling program is a win all around, for the environment, for Semco, for our customers, and not least of all for farmers who find large discarded graphite components in fields they are cultivating, as happened to a farmer in Iowa. You can read that story here: https://www.semcocarbon.com/blog/graphite-found-in-iowa-corn-field