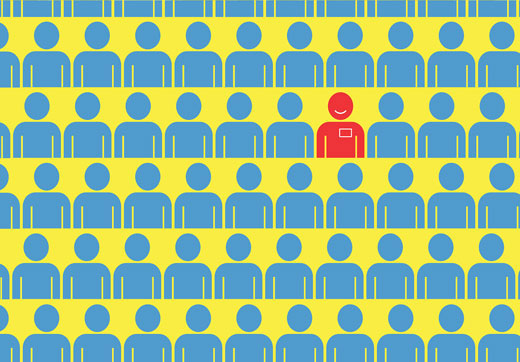 At Semco, we have invested in, and put to use, state-of-the-art machinery for graphite fabrication. We use high-tech machines to perform inspections inside large graphite components. In nearly every aspect of graphite engineering and graphite fabrication at our facility, a machine is involved. Since we are not living in the Matrix, there are, of course, highly trained and skilled humans operating all of these machines. No matter how technologically advanced the graphite engineering might become at Semco, our company's heart will always be its employees. We could not design one graphite component or machine a single crucible or mold without an employee there who understands graphite material and has learned and mastered the intricacies of graphite fabrication. We don't just say we value our employees, we put our money where our mouth is. Semco is proud of our high employee retention rate and the job satisfaction our employees experience. We are equally proud of the camaraderie between our shop floor employees and the sense of family that we have built among everyone that works at Semco.
Despite all that we do to attract, train, and retain our workforce, Semco still finds itself in the same tight labor market as all other companies right now. Because of this tight labor market, we are looking at any and all avenues to recruit talent for our shop. Like many other businesses, to attract talent we have begun to offer bonuses to new hires. We know that working people have many options for employment these days (that's wonderful!) and bonuses are a good way to show prospective hires that we value our employees a great deal.
While bonuses work well to attract talent, we have innovated on that system and now offer bonuses to current employees for recommending potential hires. Not only do these bonuses make sense for locating skilled workers--who will know and/or recognize talented machinists better than talented machinists--it also offers opportunities to our employees to increase their take-home pay. After we employ the recommended hires, we measure their time on the job and their performance in their role in our graphite fabrication process. If the new employee works out satisfactorily both for themselves and for Semco, the person that recommended them receives a bonus as well. Up to now, our employees that recommended new hires could receive up to $3000 in bonuses if the person they recommended achieved at least 2 years of employment with Semco. Given the type of talent we are looking for, and the current state of the job market, we are effectively doubling the bonuses for our current employees that recommend qualified candidates. Given the same conditions as before, current employees can earn up to $6000 in bonuses if the person they recommend stays employed with Semco for at least 2 years.
We are hoping that with the talent currently employed at Semco, this new bonus structure will incentivize employees to look for, recruit, and recommend talented team members for graphite fabrication. Semco is looking to expand our team, and we are thankful that effort will not fall squarely on our HR Department. With these direct efforts to hire new personnel, our team can, and will, pitch in.