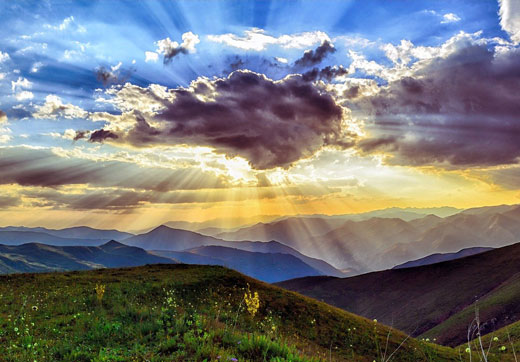 If you produce graphite materials or machine graphite components, or if you work in the graphite electrodes industry, there are huge opportunities on the horizon. The revolution in clean energy production and electric vehicles is real, and it is here. To produce some of the most important raw materials for the solar and battery industries, such as mono- and multi-crystalline silicon, high purity specialty graphite is essential.
At Semco, we have the capacity and capabilities to produce high-purity crucibles and heaters, as well as various components produced out of carbon fiber. We also specialize in graphite fiberboard and felt products used for furnace insulation. When you look deeper down the list of graphite components that Semco excels at producing (and the list is long), you will find components used in the industries mentioned anova. For instance, our custom solutions include production of high purity graphite electrodes, which are used in vapor deposition of pure polysilicone. In addition, high purity iso-molded graphite grades are excellent materials for use in the tight tolerance, highly corrosive, high temperature environment typical in products produced by the photovoltaic industry.
Silicon-based solar cells promise to be the future power supply. Production of regenerable and sustainable energy resources are at the forefront of priorities for governments and private entities globally. High Purity Specialty Graphite is an integral part of that, and Semco has positioned itself as a leader in the industry.
Graphite and Electric Vehicles
Graphite, a component of lithium-ion batteries, is booming thanks to a unified global pushback against fossil fuels and a commitment to clean energy. It is predicted that by 2025, one in six new cars sold will be electric. Those working in the graphite electrodes industry are watching this boom very closely.
Graphite materials producers will contribute to that boom in electric vehicles by being part of the production of batteries for EVs. As demand for electric vehicles increases, so will the demand for high purity graphite.
The use of graphite components in rechargeable batteries is largely due to its versatility. At an atomic level, graphite is arranged in a honeycomb structure that affords it electrical conductivity. In fact, graphite is the only non-metal capable of conducting electricity.
This switch from internal-combustion engine vehicles to EVs is pushed forward by big and small economies alike. Multiple governments are looking at phasing out combustion engines altogether, some as early as 2035, others by 2050. It is clear that the push for clean energy is irreversible.
And it is not only western governments that are pushing these changes. Industry giants China and India are investing heavily in making the move to cleaner vehicles. China is offering massive government subsidies on electric vehicles to cut down on carbon emissions. India has approved a policy for all vehicles sold there to be electric by 2030. These changes won't only slow the release of greenhouse gasses, but will also help improve air quality in these two countries notorious for smog-choked cities.
While lithium is the known component in EV batteries, a crucial component is graphite. In the lithium-ion batteries, graphite is the anode component. By volume, it is the largest component of these batteries. With the industry still in its infancy, the common agreement is that there will only be more need for high purity graphite, a lot more need. In fact, Tesla's proposed lithium-ion battery gigafactory could require as much as 112,500 tonnes of graphite per year, according to Benchmark Mineral Intelligence, and three other megafactories are competing for market share alongside Tesla.
As a custom graphite machine shop, we can only capitalize on the expanded demand for all kinds of new machined graphite components across various industries of the future. EVs and the photovoltaic industry are just the beginning of an industrial revolution that is focused on protecting the environment by producing clean energy.