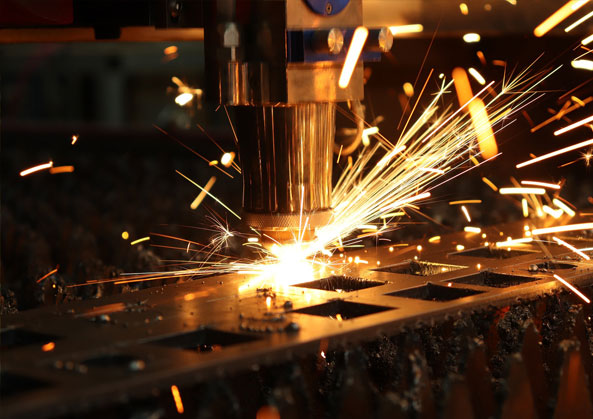 Artificial intelligence and machine learning have been hot topics in the past few years. Recently, you've probably heard all about ChatGPT, and maybe you're on the waitlist to try Google's Bard. You may not have heard how deep learning in machine learning is being used in CNC machining. As we are in all aspects of graphite machining, Semco is ahead of the curve with machine learning and graphite production. Since 2018 Semco has been experimenting with forms of AI and machine learning, especially in applications relating to CNC machining.
AI Defined
So what exactly is AI? In simple terms, AI is anything that does not require a programmer input, or operator input, to perform functions that are normally associated with intelligent beings (like us humans). A simple calculation that a machine or program does, where the programmer does not have to do it, can be considered AI.
CNC Machining and AI
Machine learning is definitely going to dominate the future of CNC machining. Deep learning in machine learning, where computers learn by example, will optimize programs and tools to achieve precision machined parts at reduced cycle times.
For Semco specifically, the introduction of AI and machine learning will have the greatest impact on large run parts. These parts, produced in the hundreds or even thousands, are great candidates for AI and machine learning optimization. Machine learning is particularly important for automatization in CNC machining. For instance, our engineers have studied and implemented robotic arms that are capable, through the use of sensors and cameras, to load and unload pieces to and from CNC machines. These robotic arms are also capable of communicating through programming with the CNC machine in order to pause cycles and to open and close doors. These AI robotic arms can integrate with the CNC machine on a full automatic production cycle. In addition, some of our current CNC machines have capabilities to monitor feeds and speeds, as well as tool life, and make recommendations based on prior observations (the very essence of deep learning in machine learning). These AI applications allow for automatic changes in settings and automatic tool changes, removing those tasks from what is expected of the machine operator, thus making the process faster and more efficient.
The Future of Machine Learning in CNC Machining
Though Semco has already found ways to leverage advances in AI to increase production efficiency, AI is still relatively new in the graphite machining industry. Some of our newer machines have some capabilities that can be considered AI, but as an industry, we are at the very beginning of a true AI revolution in CNC machining production.
The future of our industry will require machine operators with analytical skill sets who are capable of interpreting machine computations and providing input for achieving optimizations. CNC machining will need programmers capable of simulation and testing that will allow the software to adjust independently to scheduled activities, tool changes, maintenance, and downtimes. As for the machines themselves, our industry will need them to communicate with, and take command verbally from, the operators.
Believe (some of) the hype about AI. The future in our industry is for deep learning in machine learning. AI machines capable of optimizing production and providing feedback will be on our shop floor, arrayed in entire cells where the machines are capable of communicating with each other. All this will allow for greater production and better product. AI has the potential to radically transform the CNC machining industry.