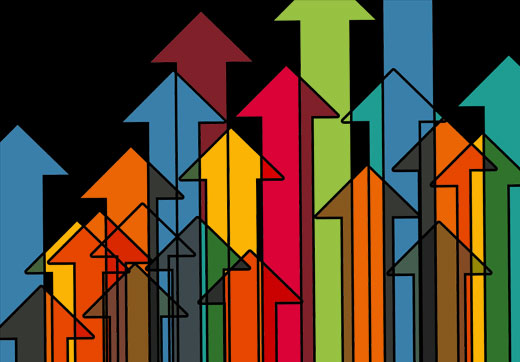 At Semco, we machine graphite to produce components for many industries and businesses. Graphite is a versatile substance, and our engineers know how to form it to the exact specifications of our clients. While much of the graphite we machine occurs naturally, some of the graphite material that we machine is man-made. A common method of graphite production is extrusion, where graphite blocks are created by pressing carbon powder through a die. While extruding graphite is common, a newer manufacturing process called Cold Isostatic Pressing (CIP) is being employed to meet a growing demand for isostatic graphite. Among graphite industries worldwide, isostatic graphite production is one of the fastest growing, with producers in the US, Europe, and Asia, especially China. The excellent quality of the graphite produced by the CIP method means that this product is sought after by industries all over the world that value its high strength, high density, and isotropic homogeneity. Even with companies in several countries producing this increasingly popular material, market forces have brought about a temporary slow down in production. For many businesses, this means that the material costs have gone up. Semco is proud that say that, with foresight and diligent planning, we have cushioned our customers well from the increase in price of this excellent material.
Isostatic Graphite
Some technical background first about isostatic graphite. Whereas graphite is often produced by a ram exerting pressure on carbon powder from one direction as it extrudes the graphite through a die, isostatic pressing exerts pressure on the carbon from every direction. It does this by putting the carbon in a rubber mold and suspending this mold in a chamber filled with fluid. Pressure is added to the chamber and the rubber mold presses the carbon into a graphite block. Isostatic graphite offers properties such as strong thermal stability and low expansion ratio. Thus, when used in extremely high-heat applications, the graphite will not expand considerably, a crucial quality in precision manufacturing. Graphite produced through CIP also has good chemical resistance, good machinability, and excellent electrical conductivity. These qualities make this type of graphite popular in the semiconductor and photovoltaic sectors. The increased demand from these sectors is prompting companies to increase production of these materials. Electronics and photovoltaic industries have experienced a 40% growth year to year from 2016-2017 in the Asia Pacific region, with a matching need for isostatic graphite. Demand in North America is projected to rise moderately, while long-term forecasts predict that the Middle East and Africa are likely to be attractive regions of the isostatic graphite market due to the rise in demand for these materials in the automotive industry in these regions.
Graphite Production
All of this is great news for graphite production companies. Several major companies–some with a production capacity of over 10kt–are based in the US, Japan, France, and Germany. However, the lion's share of production companies are based in China. Even those companies based elsewhere, such as the German company SGL and the French company Mersen, have production bases in China. Famous Chinese isostatic graphite producers include Baofeng Five-star Graphite, Chengdu Carbon (Fangda Carbon New Material), Datong Xincheng New Material, Jilin Carbon and Sinosteel Advanced Material (Zhejiang). Among them, Baofeng Five-star Graphite boasts larger capacity (10kt/a), and Chengdu Carbon has the most product specifications and varieties. The industry growth prospects are so good that several other Chinese firms are ramping up production. However, there has been one hiccup, particularly in Chinese production. Several big firms had to cut production while they worked to bring their manufacturing processes in line with new green initiatives meant to address pollution concerns. In the long run, these green initiatives will mean a better product and less environmental impact. In the short term, they mean decreased output. With rising global demand for these materials and an 8-12 month lag time for other Chinese firms to ramp up production, prices for isotatic graphite have not been stable. Luckily for our customers, Semco plans ahead for these inevitable market fluctuations and stocks nearly 300 tons of graphite to insulate our customers from shortages and higher prices that result from production slowdowns like the one the industry is currently experiencing.
Graphite Industries
Technological advancements in the global isostatic graphite market, as well as the development of new manufacturing processes of isostatic graphite and its applications, are estimated to propel the isostatic graphite market even further in the near future. All in all, it's not a bad time to be a producer of this synthetic, high quality carbon material. It's also a good time to be a Semco customer. We think about and plan for possibilities like the current isostatic graphite production slowdown so that our customers' materials costs remain as near to fixed as possible. Over the next 12-24 months, prices on the world market will likely stabilize. Until then, Semco has you covered.