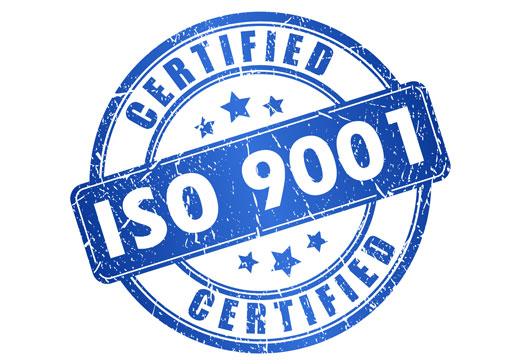 We recently decided to pursue something big for a graphite manufacturing company: ISO certification. This is not a spur of the moment decision, but a culmination of years of preparation and hard work at perfecting our graphite fabrication operation. This certification (done through the International Organization for Standardization) will attest to the quality of our organization and highlight our commitment to the highest level of graphite manufacturing and to producing the highest quality carbon-based products. It will, significantly, allow us to compete for contracts where ISO certification is a requirement.
As of now, Semco has completed stage one of the certification process. Stage two follows next month. If our demonstration of our graphite manufacturing bona fides goes as we plan, then we will be ISO Certified by September 2021.
The advantages of the ISO certification are many. We believe completing this process will prove very beneficial to the health and function of our graphite fabrication business. Below, we detail advantages we expect to accrue as a result of our imminent ISO certification.
Improved Customer Satisfaction
As we work to more clearly define our processes, the quality of our graphite fabrication will become more consistent, and staff more focused on achieving conformity to customer requirements. We expect our high level of customer satisfaction to increase even more as misunderstandings with customers are further reduced.
International Recognition of Our Certification
Because ISO is a global quality standard, companies around the world can recognize our ISO 9001 certified QMS (quality management system). Without getting too much into these acronyms, what this means is that other companies can trust that when they put in a graphite manufacturing order with us, we will deliver the same high quality service and product that all our clients receive. The consistency in our graphite fabrication and service will likely result in increased business opportunities and reduced costs since customers may not choose to perform on-site audits.
Defined Processes
As we document our QMS, we will more clearly define, and then optimize, the key processes involved in product realization. Doing so will help everyone in our organization to better understand their responsibility to improve consistency as products and services pass through the graphite manufacturing process.
Reduced Costs
Documenting the QMS typically results in the identification of sources of scrap, unnecessary quality costs, and unneeded overlaps and redundancies. Most ISO-certified firms report a reduction in scrap and overtime. A recent survey of 100 registered firms reported an average improvement in operating margin at 5% of sales.
More Business/Different Markets
Due to the international recognition of the ISO certification, the improvement in process and quality consistency, the likely improvement in customer satisfaction, and the possibility of lower product costs, there is the potential for increased business in both current and new markets. In addition, since 41% of companies obtaining ISO certification were asked to become certified by a customer, having a certification in place in advance will provide a distinct advantage over other graphite manufacturing firms.
More Consistent Quality
ISO certification demands a focus on a definition of and conformity to product requirements. This promotes consistency in process inputs and raw materials, how work is performed, how product is tested, and how data is recorded. These areas of improved consistency will, taken together, result in more consistent product quality.
Involvement of All Employees in Making Improvements
During implementation of a certified QMS, quality awareness will increase since all of our employees must be trained in ISO 9001. This training helps develop a strong quality culture, where our workforce recognizes problems such as systems or process issues, and works on fixing them permanently. Additionally, the documented processes and the training help new employees learn processes more quickly. All in all, our entire graphite fabrication operation stands to gain much experience and awareness as a result of these trainings.
Greater Management Visibility
As staff members are trained in the methods for collecting and interpreting process and quality data, our employees will make decisions based on hard data and not intuition or conjecture. Whenever people are trained to look at data and base their decisions on that data, inconsistencies are to a great degree eliminated. We expect to offer our clients an even higher degree of predictability when they come to us for their graphite manufacturing needs
Fewer Disruptions
Defining and optimizing the QMS as required by ISO 9001 will result in operations running more smoothly, with less down time. If a problem does occur, it is traced to its root cause and fixed, saving our machinists from correcting the same mistakes over and over.
This rigorous ISO certifications process can be arduous and, at times, painful as we examine and analyze every aspect of our graphite fabrication process. The benefits, however, are clear to everyone at Semco, and our entire workforce has bought into the rigors and the improvements in performance and consistency that this certification promises. We hope to bring good follow-up news about this certification in an upcoming blog this fall.