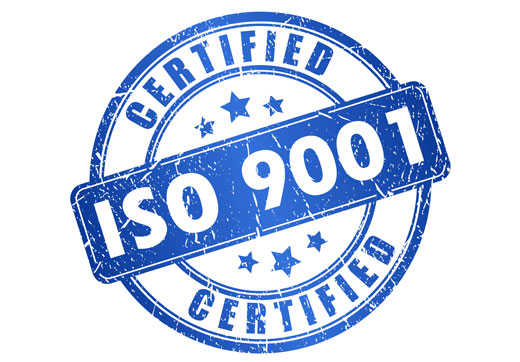 A few months ago, we wrote in this blog about a certification process Semco was going through that would help illustrate to current and future clients our dedication to excellence in manufacturing graphite applications and other carbon products. Here is how we described our thinking about ISO-9001 certification:
"This certification (done through the International Organization for Standardization) will attest to the quality of our organization and highlight our commitment to the highest level of graphite manufacturing and to producing the highest quality carbon products. It will, significantly, allow us to compete for contracts where ISO certification is a requirement."
ISO 9001 certification is a quality management system standard that was developed by the International Organization for Standardization, which is an association of governmental and nongovernmental organizations from many countries. The ISO 9001 certification standard is utilized to certify quality management systems that focus on continuous improvement, customer satisfaction and the active involvement of both management and employees in a process-based approach.
Semco is proud to have successfully completed this process, and finalized it with an audit that resulted in Semco Carbon receiving the ISO 9001-2015 Certification.
Achieving ISO certification is a significant milestone in our journey to providing our customers with the superior service and the highest quality standards they have come to expect from us. We know that when clients trust us with their graphite application needs, they are entrusting us with manufacturing carbon products that their companies run on.
In fact, there are many aspects of the relationships we build with our clients that we have the responsibility to optimize. ISO-9001 certification focuses on several of these aspects, including the following: improved customer satisfaction, defined process, reduced cost, more consistent quality, greater management visibility, and fewer disruptions. We also expect that the certification process will offer other benefits to Semco, including the following: international recognition of our certification, more graphite applications business in different markets, and involvement of all employees in making improvements to the company.
This ISO-9001 certification has been a long time coming at Semco, and we want to thank all of our employees for making this great achievement a reality.