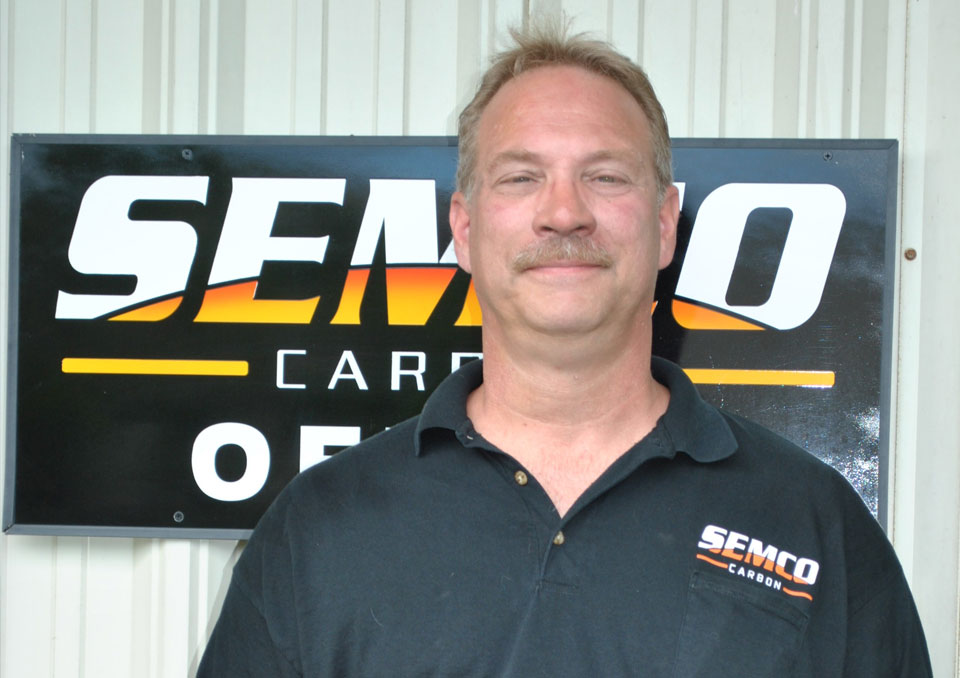 Success in business is not achieved overnight. A successful business, whether in graphite machining or any other field, requires planning, investment, and patience. Some of Semco's greatest investments have been in its people. Our personnel are the reason we're leaders in the graphite manufacturing industry. A good investment in an employee pays off over time. Semco is very proud of one employee, in particular, in whom we have placed a great deal of trust and who has rewarded that trust with over a decade of hard work, growth, and leadership. We have the joy of presenting Scott Johnson as out new day shift supervisor.
Scott is the best example of a talented, hard working individual with a great story. During his 11+ years with Semco, he has become an expert in graphite machining. Scott started at Semco as an entry-level machine operator. From the beginning, he established himself as a leader, first in his department, then on the whole shop floor. And since he started, he has learned a whole lot about graphite, especially about the different types and grades of the material and how each is best machined. Scott doesn't show up, do his job minimally, then leave. Rather, he uses his experiences working with clients and his co-workers to make considerable improvements to the graphite machining process here at Semco. His many accomplishments include decreasing cycle times and improving machining efficiency to keep up with customer demands and reduce cost.
Scott's talent and hard work were recognized early by Semco, and he was presented successive opportunities to become machine set-up, then lead set-up. Scott has embraced all the challenges presented to him and excelled in the positions he has held so far. After operating as a de facto shift supervisor, Semco recently made his leadership position on the shop floor official. This promotion is a large step up in the company and shows that Semco values its employees and makes sure to provide them room to advance in their careers. As Scott said, "This company is a great place to work and I have had a lot of good times here and I hope to have a lot more." We are certainly proud and grateful to have had Scott on our team for all this time.
When Scott is not on the shop floor contributing to our graphite manufacturing operation, he loves spending time with his wife and two girls. "They are the reason I work as hard as I do," says Scott. And, when time permits, Scott likes to fish and hunt.