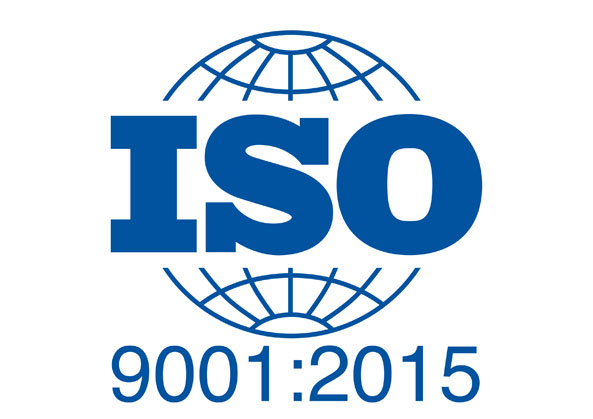 Semco Carbon is proud to be an ISO 9001-2015 certified company. The decision 4 years ago to prepare, apply, and become certified was driven by our belief that we were already operating at a high standard that the certification would indeed confirm. We also knew that working towards and achieving this certification would contribute to the success of our company in many ways, from strengthening supplier relationships to improving the morale at our manufacturing facility in Lorain, OH. It was no small decision to apply for this certification, and it took hard work and collaboration by and across all departments to achieve our goal.
ISO certification, provided by the International Organization for Standardization (ISO), signifies that Semco complies with internationally recognized standards for quality, safety, efficiency, and sustainability. ISO certification holds several significant benefits for organizations across various industries. Below, we'll look at some of these benefits. In doing so, it should become clear why Semco invested in this certification process.
Benefits of ISO 9001 Certification
Enhanced Credibility
ISO certification demonstrates a commitment to high standards and quality management practices. It enhances our organization's reputation and credibility among our customers, who can feel even more assured that they are working with a graphite machining leader.
Improved Quality
ISO certification requires Semco to implement effective quality management systems. These systems were in place well before Semco applied for the certification. The certification process, though, allowed us to improve processes, reduce errors, and focus on delivering high-quality graphite products and services. The ISO 9001 certification acknowledges our progress in these areas.
Increased Efficiency
ISO standards emphasize efficient processes and resource utilization. Implementing these standards has resulted in streamlined operations, reduced waste, and cost savings, beneficial for our customers and Semco alike.
Risk Management
ISO certification involves identifying and managing potential risks within an organization. This proactive approach helps us prevent issues before they happen and ensures swift responses to any unexpected challenges. Risks to a business can come in all kinds of shapes and sizes, from the minor to the catastrophic. Semco operates more confidently at all levels when we proactively assess possible risks and build our capacity to respond.
Customer Satisfaction
ISO standards are designed with customer satisfaction in mind. By meeting these standards, we effectively communicate to our customers that their expectations with regards to quality will be met. We already enjoy a loyal clientele, and we expect ISO certification to show new customers what our long-time customers know about Semco: that we are the graphite machining shop to come to for your business's graphite solutions.
Employee Morale
Opaque communication, unclear expectations, and general chaos are anathema to a business. Clear processes and standards outlined in ISO certification led to an even more structured and organized work environment at Semco. This, in turn, boosted employee morale and resulted in increased job satisfaction. Semco is our employees, so this benefit of ISO 9001 Certification was one of the most important to us.
Continuous Improvement
ISO standards promote a culture of continuous improvement. We as an organization regularly assess and enhance our processes, striving for ongoing growth and development. One need only look at our reduced scrap rates over the last few years to see how we build self-reflection and self-study, followed by action, into our operations.
Competitive Advantage
ISO certification sets us apart from competitors that do not hold such certification. We believe it can be an important factor for customers choosing Semco as a graphite machining partner.
Supplier Relationships
ISO certification is incredibly beneficial when dealing with suppliers. It demonstrates that our organization has a structured approach to quality management and that we are a reliable partner.