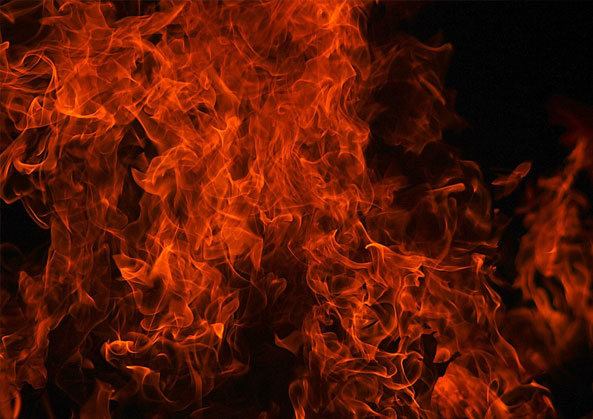 Most graphite applications are designed with a particular graphite grade in mind. Impervious graphite grades, where the original material is altered to eliminate porosity, are especially in demand for some common graphite applications. Graphite process equipment, especially heat exchangers, are increasingly being used in chemical processing, as well as pharmaceutical and other process applications requiring high corrosion resistance.
Graphite Applications in Heat Exchangers
Any graphite grade has great thermal conductivity that makes it suitable for the construction of heat exchangers and other process equipment. These systems transfer heat between a substance and a fluid, many of which are corrosive. Not just any graphite grade, though, is suitable in such a corrosive environment. Impervious graphite resists most concentrated acids such as hydrochloric, hydrofluoric, phosphoric and sulfuric acids, nitrates, or sulfates. Impervious graphite material has high corrosion resistance at temperatures between -76 and 392°F. In addition, impervious graphite withstands nearly all common organic solvents, such as alcohols or acetone.
Manufactured graphite is porous, having an average of 12-18 % porosity, depending on the graphite grade. Impervious graphite grades are made by impregnating the open pores with a phenolic resin, converting it into a material impervious to gas and liquid. This makes the material suitable for a whole range of graphite applications.
The impregnation process itself is tricky. It involves precisely controlled time and temperature cycles. When properly done, the impregnation process increases the strength of the graphite material. An improper impregnation, though, can lead to a material that remains porous. Such material is unsuitable for graphite applications like heat exchangers.
Semco Can Help You Choose the Right Graphite Grade
At Semco, we ensure that graphite materials used in components we machine for our customers are of the highest quality. Our graphite specialists have extensive knowledge of the impregnation process and the many graphite grades created through impregnation. Graphite materials used in chemical process equipment applications differ in proportion of crystalline carbon, pore volume, pore-size distribution and synthetic resin used for impregnation. The resulting differences in mechanical and thermal properties allow the graphite grades to be ideally matched to particular graphite applications. When you work with Semco to meet your graphite machining needs, we can further help you determine what grade is best for your application.
A Primer on Graphite Grades Used in Heat Exchangers
Standard Grade. This impermeable, synthetic-resin-impregnated grade of graphite for process equipment has a highly homogeneous material structure. The material is used for the production of heat exchangers, hydrogen chloride synthesis plants, and other pressure- and temperature-stressed components such as pumps, distillation columns, scrubbers, and vacuum jet internals.
Advanced Grade. This impermeable synthetic-resin-impregnated grade of graphite has a low pore volume combined with reduced pore size and greater mechanical strength. It is suitable for components exposed to elevated mechanical stress or extremely corrosive media and solvents.
PTFE Impregnated. This grade of graphite has a highly homogeneous material structure and is used for process equipment such as heat exchanger blocks exposed to highly oxidizing, alkaline, or aggressive solvent media.
Fluoroplastic Bonded. A specialized grade with an extremely high graphite content mixed with PVDF. This material has a highly homogeneous structure and is used in some heat exchanger applications.
Get in Touch With Us
Graphite process equipment, especially heat exchangers, continue to be of strong interest to the chemical processing, pharmaceutical, steel pickling, fertilizer, and environmental industries. Manufacturers have numerous material choices and exchanger configuration options available that allow for an effective heat transfer solution. As demand for alloys and titanium continues to be strong, impervious graphite is being safely applied for corrosive applications in countries around the world. Contact us at Semco to learn more about choosing the right graphite grade for your manufacturing needs.