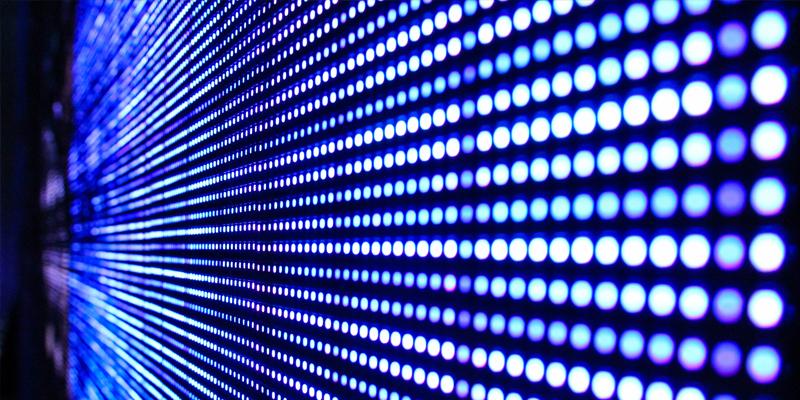 Semco puts a lot of energy into, well, using less energy. We want to demonstrate what it means to green a graphite company. We've written a lot about our efforts to do just that in this blog, and we're happy to detail another initiative here: switching over our lighting system to new LED lights. If the lighting in our graphite manufacturing center sounds like a small thing, that's probably because we all take lights for granted. They're always there -- all you have to do is flip a switch. It's that very ease of use and ubiquity that makes lighting a big energy drain. In most houses in the US, for instance, lighting makes up about 10% of all energy used. Again, not a huge number, but still significant. And when we're talking about reducing energy consumption, every bit matters.
Brighter Graphite Manufacturing
If we could do graphite manufacturing in dim light, we would, but that is obviously not an option. In fact, when people are working with powerful saws and other cutting and grinding tools, a very well-lit work environment is an absolute must. With advances in lighting technology over the past few decades, lighting our shop floor and offices well has become more eco-friendly. Back in 2010, we re-did all the lighting in the shop with the most eco-friendly option available at the time. That effort consisted in installing over 100 units, each containing 6 fluorescent tubes, for a total of over 600 tubes. That transition was great for Semco, providing huge energy savings and a well-lit graphite manufacturing facility. With technology evolving, LED lighting is becoming more prevalent in not just home but also industrial settings. Our new LED T8 tubes, equivalent to what we installed in 2010, allows us to reduce energy consumption from 32 watts per tube to 17 watts per tube, slashing our energy consumption for lighting almost in half. These new LED lights have another eco-advantage -- they reduce waste by tripling the lifespan of the former fluorescent tubes we were using.
More Efficient Graphite Company
One of the pleasant surprises many companies make when they try to green their operations is that, while it can require up-front investments, becoming more energy efficient also saves money in the long run. With the extended lifespan of these LED tubes, Semco will not have to divert money towards lighting for a long time. And there are other advantages to our shop of using these new LED tubes. First of all, the LED lights are not heat generators, and thus will keep the shop cooler in summer weather. Secondly (and this one is huge for a graphite company) these LED tubes do not produce static, so graphite powder will not deposit on them, something that we had to deal with when we had older lighting systems. And finally, the light in our shop will be brighter, 15% brighter in fact. Overall, switching out our lights for LED tubes is a smart upgrade for Semco. We will enjoy better visibility, lower power consumption, longer life for the lights, and, yes, the satisfaction of knowing that we are doing our small part in using less energy.