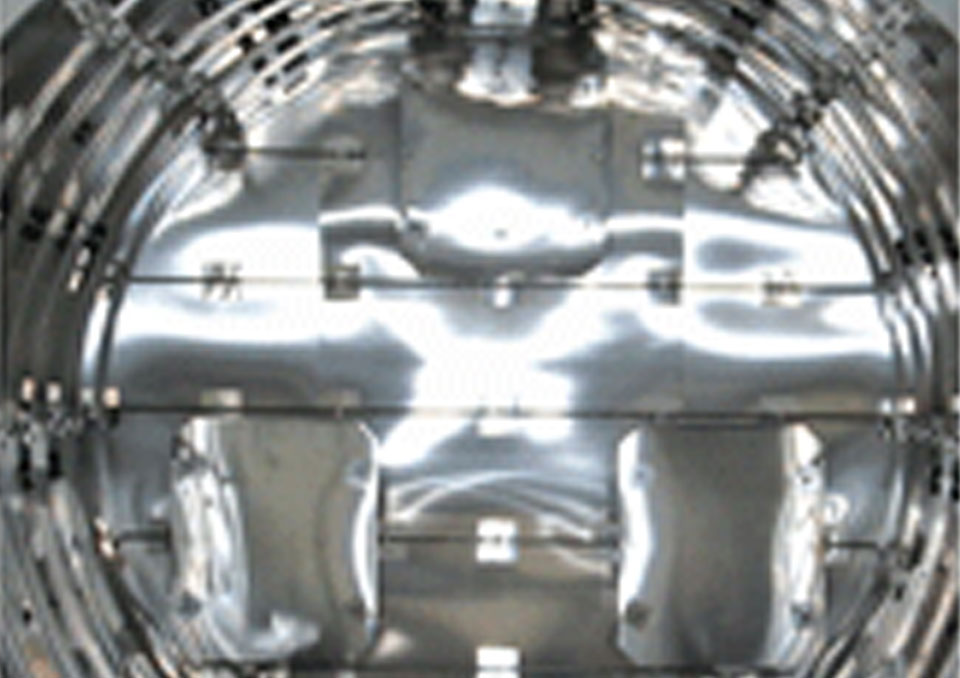 As we've explained here before, graphite is a versatile material. Because of the material's versatility, and because we specialize in machining custom components for our clients, Semco ends up manufacturing a dizzying array of graphite components. We have several standbys, though -- components we frequently machine for our customers -- such as graphite heaters, or hot zones. In a prior post, we discussed several key factors for choosing the best hot zone for your needs. In this blog, we follow up that discussion by going over proper maintenance for your hot zone. Read on to learn ways to extend the life of your furnace without breaking the bank.

As with any machine, when a hot zone has to work harder to perform its function, this leads to degradation. To extend the life of your furnace, you want to focus on making your equipment perform more efficiently and thus more effectively. Here are several maintenance items that will extend your furnace's life, if performed routinely.

The first regular maintenance item to keep your graphite heater running efficiently is to remove contaminants from within the hot zone by running a cleanup cycle. This procedure is one of several preventative steps that helps maintain the overall health of your furnace.

///

Another maintenance item that you can perform on a schedule to extend the life of your hot zone is inspection of the heating elements. Heating elements are key in efficient operation of your furnace, so you should visually inspect the condition of the heating elements and shields on a regular basis. As you inspect these components, look especially for broken or missing pieces or loose connectors. Any element in poor condition can lead to uneven heating cycles which, in turn, can lead to loss of productivity. If you discover graphite components are missing or damaged, replace them immediately...

...which leads to our next recommendation: keeping in stock some common hot zone components, including heating elements, posts, bolts, nuts, nozzles, etc. If you have these extra components handy, you're more likely to replace them immediately rather than letting the hot zone run under suboptimal conditions. With your hot zone and all of its components in good working condition, temperature uniformity is more easily achieved.

An easy but important maintenance item is to perform a daily check of the heating elements and shields for signs of discoloration. Discoloration in the furnace indicates contamination. If parts of the hot zone begin to show signs of discoloration, it could be a sign that oxygen is not getting in. A leak check should provide clues to where the leak is occurring. Without a diagnostic to identify and fix the leak, the graphite will keep degrading in the oxygen environment at temperatures around 700 F. Eventually, the graphite components in the hot zone will experience premature failure. Daily inspection for discoloration can eliminate this risk from oxidation.

/

Lastly, you will want to prevent arcing by hand-tightening nuts, bolts, and element connectors inside the furnace. This maintenance item should be performed on a weekly basis. When parts become loose, they can cause arcing, which then burns away the hot zone's insulation, affects the overall quality of the heating elements, and can lead to discoloration. Hand-tightening is the recommended method so as to avoid over-tightening and breaking of graphite heating elements.

These recommendations are all small but important things you can do to greatly extend the life of your graphite heater. Create a maintenance schedule and stick to it. It will yield cycle efficiencies and, ultimately, bottom line savings in the long run.