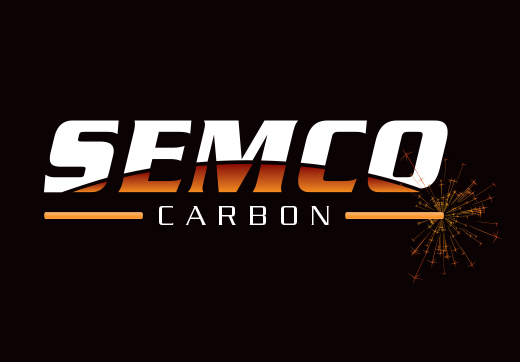 So, you are the proud owner of a machine shop. You have a customer that is in need of graphite machined parts, and you want to make your customer happy. Right? So you take the job but quickly figure out that it could be more complicated to produce these parts than you originally thought it would be. Initially, you need the correct raw graphite material, but when you search for sources, you find out that there are thousands of graphite grades out there, and very little help in finding out what material is really needed for your project. Your client is no help there either, and then you do some research and learn that your typical machining process, using liquid coolant won't be able to do the job. Running the job dry will leave a black dusty mess inside your well maintained CNC equipment and possibly void the warranty.
Yes, graphite is a great material, used in various applications, across many industries. Some of its properties, like self lubrication, or electrical conductivity, make it a choice for a lot of projects. But machining graphite requires more than just CNC Mills or Lathes. It requires in-depth knowledge of graphite and graphite machining.
Here are a few facts, that might help you decide to take on a project involving graphite machining or outsource the work to a custom graphite machine shop.
First, graphite does indeed require dry machining. Not only will coolant that contacts the graphite contaminate the material, but will transform the graphite dust produced from machining, into a slurry that will clog coolant filters and tanks.
Second, there are many grades of graphite available, often with very different properties. Not being sure of what specific graphite grade is needed for your specific application, could result in parts that might be dimensionally correct and still not perform the way they were intended, or not perform at all. Various grades have different electrical resistivity values, different coefficients of expansion, different densities, hardness, particle sizes and porosity. If any of them are relevant to the designed function of the part, you might find out that you have produced a lot of scrap.
Third, tooling. While you may be well versed in machining steel or aluminum or copper and know your tooling. If you decide to machine graphite, you will probably need to tool up differently. Yes, graphite could be softer than a lot of materials generally machined in most machine shops, but it is abrasive. Tool wear is common when machining graphite. Graphite is brittle, it does not like worn tooling. Using worn tooling will cause poor surface finish and chipped edges. Using carbide tooling is recommended, and if quantities warrant it, diamond coated tooling is also a good choice.
Fourth, fine detail is impossible to obtain if a graphite with the incorrect particle size is used. Graphite can be made out of different grades of raw materials, and with different manufacturing methods. This results in the availability of a wide variety of graphite grades, with particles ranging from 0.150'' down to 0.0002''. There are parts that physically can not be produced out of certain grades of graphite. And that is without looking at all the other aspects we discussed prior.
Finally consider price. You may find it difficult to figure out what makes one graphite grade less expensive than another. You are looking at buying graphite, yet you get pricing so different you are not sure what to buy. In general, smaller particle size materials are more expensive. They usually require the most sophisticated methods of manufacturing, as well as the better raw materials. Densities are superior, and this type of material has reduced porosity and finer machinability.
That being said, this is not an all encompassing rule. There are numerous specialty materials that could cost more, indifferent of these aspects. Quite often a graphite material with a single highly engineered property might be priced higher (up to 10X) than a similar material solely on the strength of that single characteristic.
Before any type of graphite project is started, these aspects should be considered and probably some other, not discussed in this blog. Once you have all the facts, you can proceed with your graphite machining project or outsource to a competent graphite machine shop. Whichever option you choose let's hope it is a success!