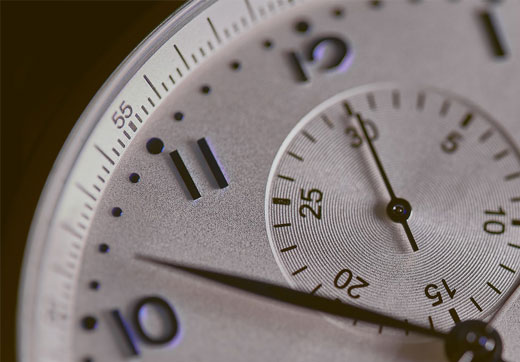 When it comes to machining graphite components, 2021 has been a bumper year. Come to think of it, nearly every industry has experienced surges in demand this year. This situation has, of course, not been rosy all around. The current labor shortage has made things complicated for all types of organizations: schools need bus drivers, restaurants need cooks and servers, and machine shops like ours need machinists. So, like business in many industries, Semco has had to get creative to satisfy customer demand. The graphite solutions we've developed to meet the demands of both our customers and of the tight labor market all require flexibility.
Work-Family Balance
With the shop experiencing a huge increase in demand across the board for all the products we typically machine, we had to get creative with our workers' loads. Two seemingly incompatible demands had to both be met. One the one hand, certain machines on our shop floor require extended schedules in order to produce the graphite components our customers need. At the same time, Semco highly values our employees' work–family balance. We do not demand that our employees, already stretched by the pandemic like people all over the country, work even longer hours than is reasonable and fair. Negotiating between these two conditions—satisfying our customers' demands and honoring our employees' lives beyond our shop floor—demanded creative thinking and a flexible approach to staffing the shop floor.
Innovative Solutions
In response, Semco has initiated a pilot program meant to extend the hours our machines run without burdening our employees with extra time commitments. The program requires a few of our employees to work split shifts. Working with the machine operators, we agreed that some would start a couple hours early, and some would start a few hours late. We asked employees their preferences in order to allow them choose an option that works best for their families. The machinists staggered schedules will overlap, and each employee will attend to their respective machine. As the early clock-ins finish their shift, the ones that clock in late will take over at those stations for an extra couple of hours. The overall result is that the busy machines end up running graphite product for an extra four hours, two early in the day, and two late in the day. This is achieved without keeping personnel on overtime. We simply worked with the crew to switch their hours around. If the program works as intended, we see it being expanded across the shop floor. We are confident this system will help us continue to meet the growing demand for graphite components we are currently experiencing.
A small adjustment, but a big gain, happy customers, and happy crew. This story is another example of how treating our employees as partners—and indeed, family—is the basis for our success and for finding effective graphite solutions at Semco.