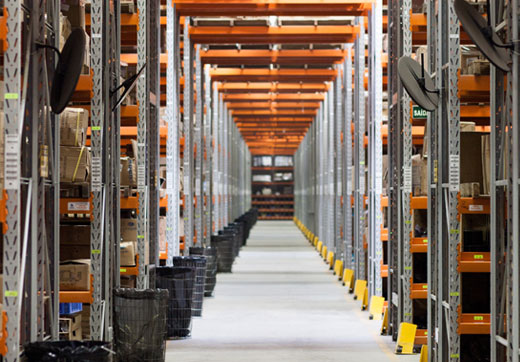 Semco values all our customers, and we strive to ensure that first-time clients become long-term clients. We offer excellent benefits to companies and individual that stick with us for their graphite engineering and machining needs, and we're always working to offer more. Hence, our efforts at fine tuning our stocking program. If your need for graphite materials or components is relatively predictable, our personalized stocking program can deliver products consistently to you at a fixed price. This is good for your budgeting, and good for your workflow. And if you like how our stocking program helps your business, then it's good for us too.
Graphite Material
Our personalized stocking program comes down to commitment: you commit to purchase specified quantities of graphite product throughout the year, and we commit to keeping the price point on the product consistent, protecting you from fluctuations in the price of raw materials. Consistent, predictable pricing is not the only benefit of this program. If we know ahead of time how much graphite material your order requires, and know when you will need your manufactured graphite components, Semco can keep your 100% finished product on our shelves until you need it, at which point we can do same-day delivery. This system saves you the hassle of storing these products while guaranteeing that your workflow is not interrupted while you wait for your parts to be machined. All this program requires of the client is that they be willing to work on blanket orders. Consistency for the client is consistency for Semco as well—this stocking program is a win-win for everyone.
Graphite Engineering
We know that some businesses need a bit more flexibility in the final form that the manufactured product takes, but still want to lock in fixed prices for the raw graphite. We have worked to extend our personalized stocking program to businesses in this category as well. If your business has a consistent need for graphite material, but you know only the family of parts but not the specific components you will need in every instance, then we've got you covered. A little secret of graphite engineering, and machining in general, is that many components can be partially machined ahead of time. We are happy to stock blanks for clients (a blank is a partially machined graphite component that can be finished in another manufacturing operation or two to meet more specific dimensions or characteristics). The system of stocking blanks saves time and money, as we can more quickly finish manufacturing a client's product while shielding the client from price fluctuations in graphite. Again, all this program requires is that the client commit to purchasing a specified quantity of product throughout the year.
At Semco, we believe that if a system delivers to us more business predictability and easier production scheduling, we should ensure that those benefits accrue to the client as well. Our personalized stocking program allows your business to think once a year about something that otherwise requires your constant attention. At Semco, we are leaders in graphite engineering, but we're also leaders in helping our clients' businesses run more smoothly. Whatever the level of predictability of your graphite material needs, we can help ensure that your production never slows down by making sure you have the right graphite component at the right time.