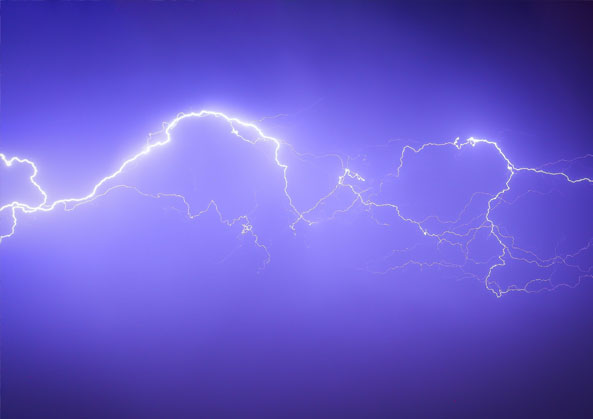 Some metal fabrication jobs, especially ones that cannot be done properly with a grinder or where milling graphite won't work, are best done using EDM graphite machining, including wire EDM. In fact, graphite has become indispensable to the field of electrical discharge machining (EDM). At Semco Carbon, we have harnessed the full potential of EDM graphite machining to provide our clients with unparalleled precision and efficiency. In this post, we will delve into the world of EDM graphite machining and explore the numerous benefits it brings to the table, as well as the challenges posed by machining parts to be used in EDM graphite machining.
Why Graphite For EDM Machining?
Graphite, with its unique molecular structure, possesses remarkable properties that make it an ideal material for EDM applications. Graphite exhibits exceptional electrical conductivity, allowing for efficient and precise material removal during the machining process. Its ability to withstand high temperatures without deformation or degradation makes it an ideal choice for EDM, where intense heat generation is inevitable.
Another of the primary advantages of EDM graphite machining is the ability to achieve exceptional surface finishes and dimensional accuracy. Graphite electrodes have low wear rates compared to traditional copper electrodes, ensuring consistent performance over extended periods. This results in finer finishes, reduced electrode wear, and improved dimensional tolerances, meeting even the most stringent requirements of our clients.
Graphite's exceptional electrical conductivity also contributes to enhanced machining speeds and improved efficiency. The efficient material removal, combined with the unique properties of graphite, allows for faster cutting speeds and reduced machining time. At Semco Carbon, we leverage this advantage to provide our clients with shorter lead times, increased productivity, and ultimately, improved cost-effectiveness.
EDM graphite machining offers versatility when it comes to creating complex geometries and intricate details. Graphite electrodes can be easily shaped and molded into complicated forms, enabling the production of components with intricate details and fine features. This flexibility allows us to meet the diverse demands of various industries, including aerospace, automotive, medical, and more.
Apart from its superior machining capabilities, EDM graphite machining also presents significant cost savings for our clients. Graphite electrodes have a longer lifespan compared to traditional copper electrodes, reducing the need for frequent replacements. Moreover, the increased machining speed and efficiency translate into reduced labor costs and improved overall production efficiency. These cost-effective benefits make EDM graphite machining an attractive choice for businesses looking to optimize their manufacturing processes without compromising on quality.
Unique Challenges of EDM Graphite Machining
It should be clear why graphite is the standard electrode material for most EDM applications. The process of producing components to be used in EDM graphite machining can be complex and requires awareness of several difficulties that a graphite machine shop must take into account. From speeds for milling graphite to collection of graphite dust, we'll take you through some of the biggest challenges of machining the parts that EDM requires.
Tool Wear
Because the graphite materials used for EDM work are very abrasive, uncommonly fast tool wear is the reality. While even standard high-speed steel (HSS) cutters can machine this graphite, they will exhibit high wear characteristics, making high-accuracy dimensional control and good surface finish quality difficult to maintain. To address this difficulty, we machine graphite now with either carbide- or diamond-coated tools. Both of these types of materials hold up well to the abrasiveness of the carbide.
Part Geometry
EDM electrodes are complicated parts with features that are not easily created with common tools and standard milling machines. The combination of high feed rate, small-diameter cutting tools, and difficult-to-cut graphite requires milling machine spindle speeds of 20,000 to 40,000 RPM for optimal performance.
Dust Evacuation
Milling graphite at such speeds is going to fling graphite dust everywhere and make a big mess. Machinists don't want that mess to wind up in their lungs. If the graphite dust is not controlled and collected properly, it can also lead to damage within critical mechanical components of the milling machine, such as the spindle, way covers, and ball screws.
Typically a robust dust collection system that uses a HEPA filter is required when machining EDM Graphite Electrodes, or any graphite grades for that matter. Semco takes seriously the critical need to manage and collect the graphite dust produced during milling. All our graphite mills are fully enclosed and our machines equipped with large-capacity dust collection and filtration systems to evacuate and collect the graphite dust.
Some Complicated Parts Require Wire EDM
If milling tools cannot create either the desired surface finish or geometric requirements necessary to create the electrode, a wire EDM needs to be used. EDM power supplies can machine graphite with very complicated details and tight inside corners, and with extremely fine finishes and straightness.
It should be noted that the use of a wire EDM to create electrodes is a slow process, when compared to conventional machining.
Contact Us About Your EDM Graphite Machining Needs
EDM graphite machining offers excellent precision, efficiency, and cost savings. At Semco Carbon, we have fully embraced this advanced technology, utilizing the unique properties of graphite to provide our clients with exceptional results. From enhanced conductivity and heat resistance to improved surface finishes and dimensional accuracy, EDM graphite machining is critical to precision manufacturing. If your company is interested in harnessing the power of this cutting-edge technique, reach out to us. We are ready to help you find a graphite solution.