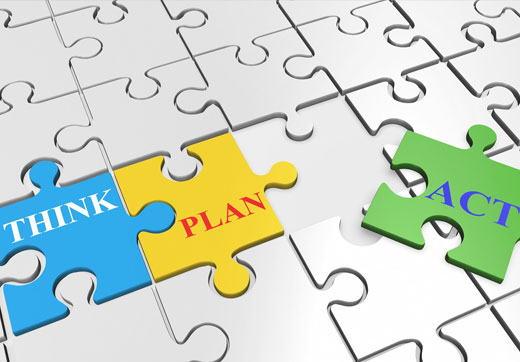 Every manufacturing facility, like our graphite production facility in Lorain, Ohio, must prioritize tasks so that both human and machine resources are employed to maximize production. At any one time, Semco has many open orders, and they cannot all be completed at once. Running a shop where graphite fabrication for multiple clients is going on at the same time requires a system of information flow. Semco has hit on such a system to manage the flow of information in our workplace. It's called a dispatch list. We didn't invent the dispatch list, but we tailored it to our business, and it has worked wonders to maximize our productivity and ensure that all our customers get their products when they need them. Graphite production can be a chaotic business, but since the implementation of the dispatch list at our production facility, many of our KPIs (Key Performance Indicators) have improved, our on-time deliveries have nudged up, and our employees are happier because the guesswork about what jobs should be running when has been eliminated. Here's a bit more about dispatch lists and how Semco has employed the system to improve our business.
The great thing about the dispatch list is its simplicity: ultimately, it's a system for centralizing information so that all employees are better informed. The list itself if low-tech: it's a large board on the main wall on our shop that displays all incoming jobs and all information needed to run each job, including the proper order for machine operators to follow. For our employees on the shop floor, this critical information is needed to maximize efficiency. Without the advanced awareness provided by the dispatch list, employees would have to rely on incomplete information, and their best judgement based on this incomplete information, to run the jobs in the best order. The dispatch list is not just a simple ordering list, though. Since many jobs require work on different machines, the dispatch list provides notes on each job, detailing how many parts have been run on each order. If a particular job is lagging behind schedule, the managers on the shop floor have the information they need to shift loads to other work centers. The dispatch list is greatly appreciated by our shop floor workers who now have access to the information that will help them keep their machines running all day without pause to guess at which job is most urgent. This is graphite fabrication at its most efficient.
The Dispatch List - Improving Graphite Production
The beauty of the dispatch list is that it takes the work of workflow analysis off the machine operators, who are freed up to focus on their main task, machining high-quality graphite components for our clients. The planning of workflow is done in our office. When a job comes in, Semco's planners perform an analysis of that job. They then integrate the information about what each job requires with that same information about every other job. While this analysis can be complex, its payoffs are huge. The flow of jobs through our shop has streamlined tremendously and our shop floor employees, no longer responsible for ordering jobs, can give even greater attention to their main tasks. The biggest plus of the dispatch list for Semco clients is that our graphite production is now both more streamlined (making our delivery times even better) and of higher quality (our machinists can give their full attention to creating the best components). Semco is a high-tech business. That doesn't mean that we ignore low-tech but sensible business practices like the dispatch list.