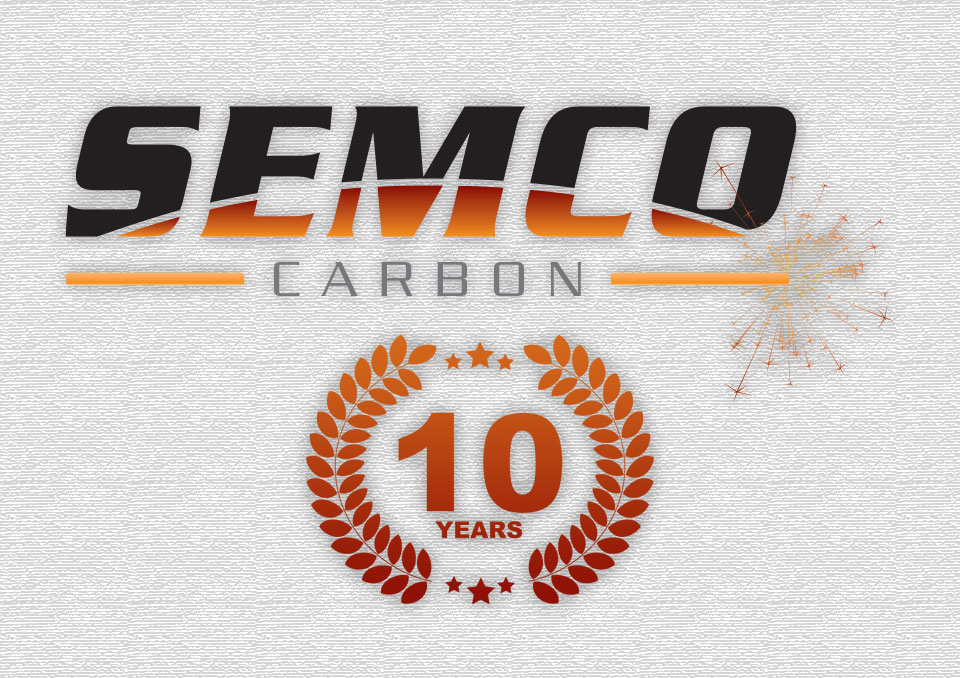 We would like to take this opportunity to celebrate Dave Myers' 10th anniversary as a Materials Manager at Semco. Dave is a key team member, responsible for much of the growth and success Semco experienced in the past 10 years. As a Materials Manager, he was instrumental in developing his department as we moved into the new building 10 years ago. As we've settled into our new facility, Dave has been key to the effective management of the graphite material that is the lifeblood of our company. When he arrived at Semco, though, Dave couldn't have told one graphite grade from another. Here's his story about how he became a critical member of our team:
Who is Dave Myers?
Dave came to Semco Carbon in June of 2010 as a seasoned manager with 30 years of experience warehousing and distribution. He brought with him, though, no knowledge of graphite material. There was a great deal Dave had to learn, about graphite grades, porosity, and a hundred more obscure things about the graphite machining business. And he had to learn it all quickly. Dave joines Semco just as we were moving into our new facility. One we were there, getting the warehouse set up to be functional looked like a tall order. There was a lot of work to do. A location system had to be designed and a system put in place to identify numerous graphite grades and suppliers. Both of these systems have proven over and over to be invaluable to tracking and allocating material. This behind the scenes work that Dave does ensures that our shop floor operates continuously and efficiently. The systems he helped build allow us to meet our shipment schedule and respond to customers' critical needs. If you contract with Semco to manufacture a graphite component for your business, Dave sees to it that the graphite material for your order is in the warehouse and onto the shop floor, then to you when you need it. In addition to working with customers and suppliers, Dave also trains employees in the warehouse to operate forklifts safely. Dave takes pride in the fact that all of Semco's warehouse employees are safe operators of forklifts.
10 Years!
Dave enjoys his job at Semco. Here's what he has to say about his 10 years here:
Semco Carbon is a great place to work. The ownership has created a true team environment. I especially appreciate that they have taken every precaution to protect employees during the COVID pandemic. I enjoy working with everyone here and have learned a great deal. Some days are more challenging that others, but I know when I walk through the door every morning that the day will be busy for sure. It has been exciting to be part of the growth and development the company has experienced over the last ten years.
Adventure and Family
When Dave isn't at work, he enjoys traveling with his wife, a fellow cancer survivor. Through their experiences, they've come to realize how fortunate they are and they take nothing for granted. And they love Vegas! Even more, though, they love spending time with their family. Dave and his wife say they are blessed with three terrific children, two wonderful daughters-in-law, an amazing son-in-law, and three wonderful grandchildren who keep them on their toes.
After 10 years at Semco, Dave continues to give 100% every day. Semco thanks him for 10 excellent years with us, and we look forward to many more.