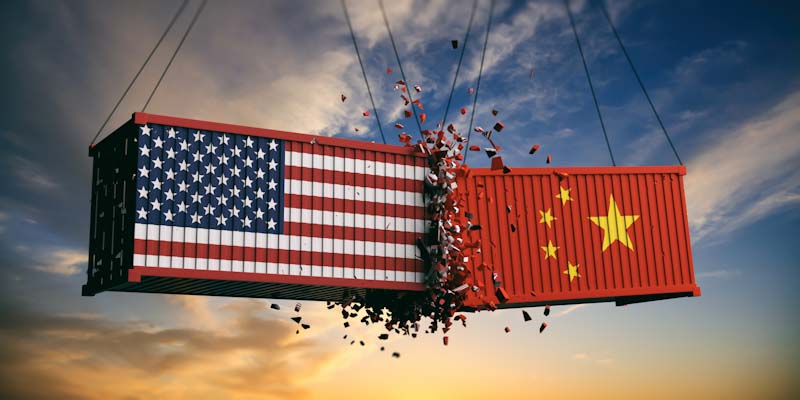 Semco is a graphite company deeply connected to the national and world economies. As the American economy heats up, and the American consumer's appetite for things like the graphite solutions that we offer increases, some issues we have signaled in the past are amplified. While demand grows, supply chain disruptions, lack of shipping containers, and green initiatives in China have stretched our ability to continue some of our relationships with Chinese vendors of graphite raw materials. The Trump administration's tariffs, instituted a few years ago, seem to be here to stay under the Biden administration. This is unwelcome news for a graphite company like ours. And as we discussed last month, containers that we used to ship from China for approx. $2000 are now running upwards of $20,000, a ten fold increase just in shipment costs. The raw materials themselves, so essential to the graphite engineering we do, are also more expensive due to factories shutting down in China. All in all, it is not economically feasible to import graphite raw materials.
Sourcing Our Most Important Materials
Semco runs on graphite -- all the graphite engineering that our customers value, and all the graphite solutions we develop with our customers, is nothing without our primary material. In consequence, we have re-started partnerships that we formed a long time ago with domestic producers. Specialty materials have seen growth in all categories of raw graphite grades. Since we are known as a premier graphite company, we of course cannot settle for just any raw material. That is why it has been so great to discover the significant quality increases in graphite material made by our domestic partners. Even with these positive developments, there are still challenges to maintaining our ability to provide quality graphite solutions to our clients. Prices, even from our domestic partners, are higher than ever, and material availability is still very tight. That is why we cultivate close relationships with our vendors, just as we do with our customers. In tough times we make it work.
Retaining and Hiring The Best
Labor force is another big challenge we continue to face, and in that, we are no different than most American companies at the moment. Luckily, Semco is blessed with a fantastic core of employees who know the ins and outs of graphite engineering. This core group has helped us continue to deliver reliable and creative graphite solutions to our existing and new clients. Since the economy looks to keep revving its engine, we expect that demand will keep increasing, and that finding qualified candidates for the expanding positions we will need to fill will be tough. To keep ourselves one of the most competitive graphite companies around, we are offering great hiring and retention bonuses, as well as recommendation bonuses to our current employees. The word is out that Semco is a great graphite company to work for, and we know that we will emerge from 2021 even stronger.
Prepared For Emerging Challenges
What a flip/flop these past two years have been. 2020, with its tamped down demand, then 2021, with its increased demand and lack of resources, have reminded us all just how mercurial the economy can be. Semco always has its eye on 2022 and beyond. With the lessons we have learned over these two years, we know how to prepare even better for the challenges graphite companies may face in the coming decade.